ESP Skirt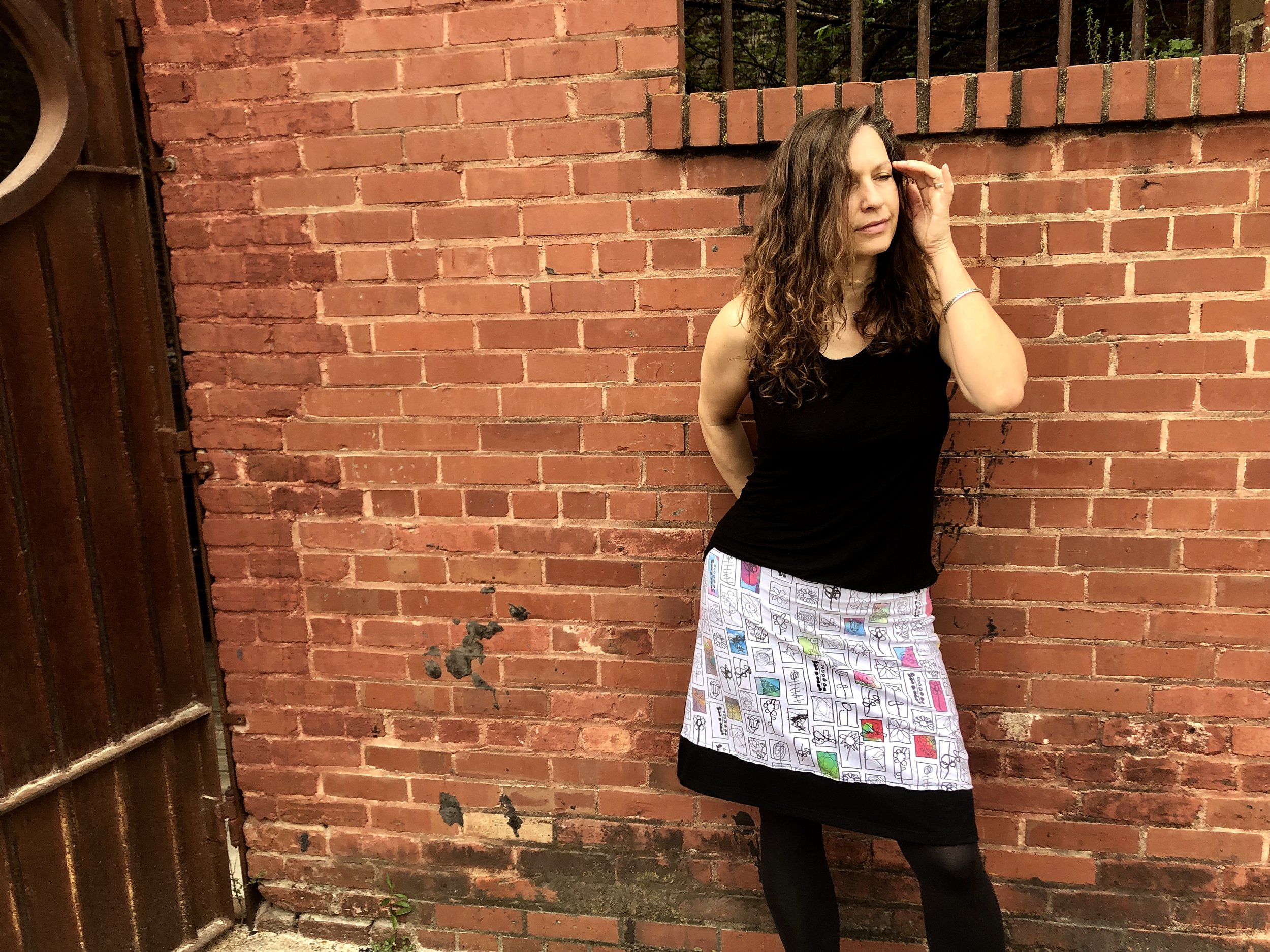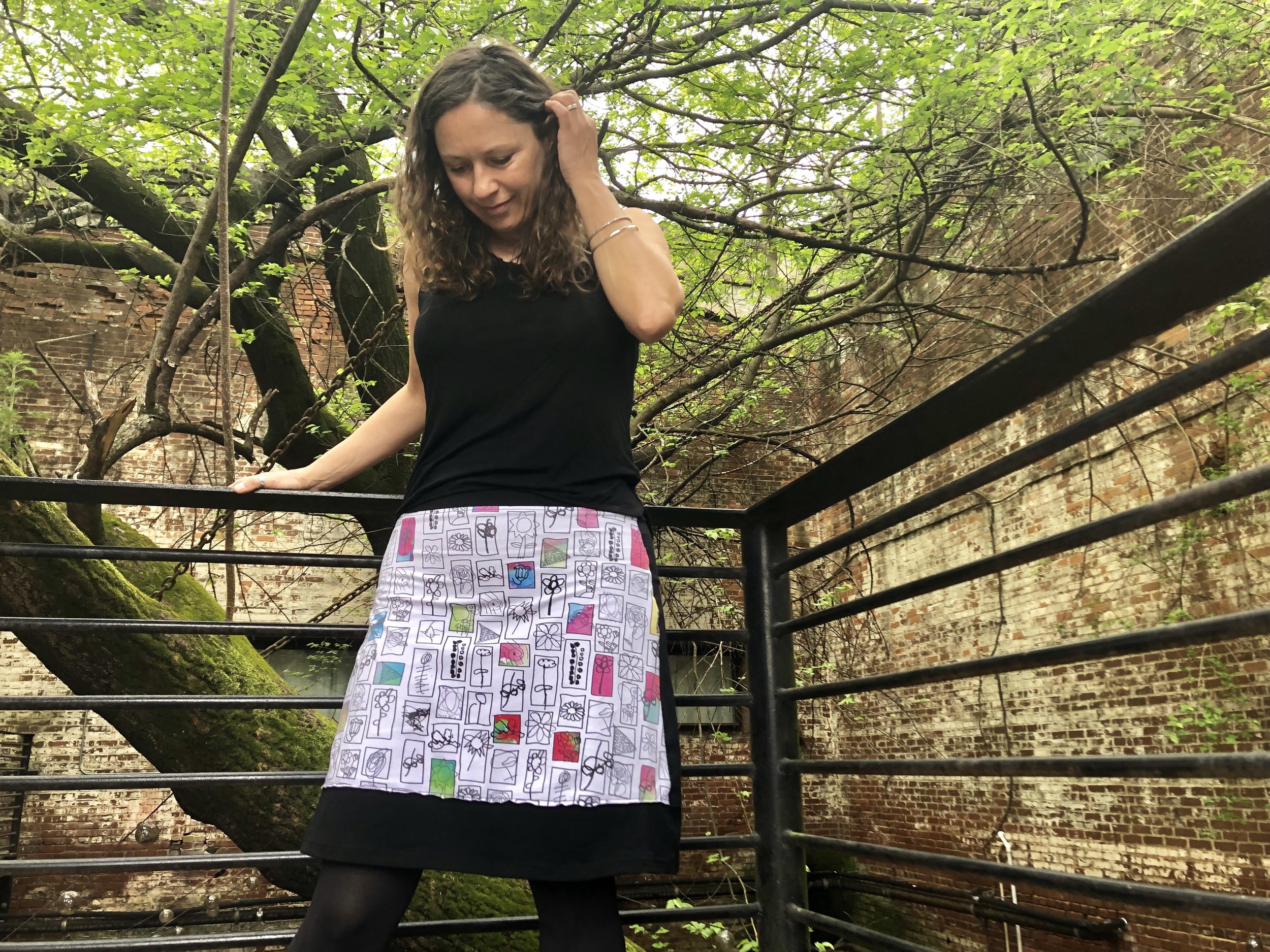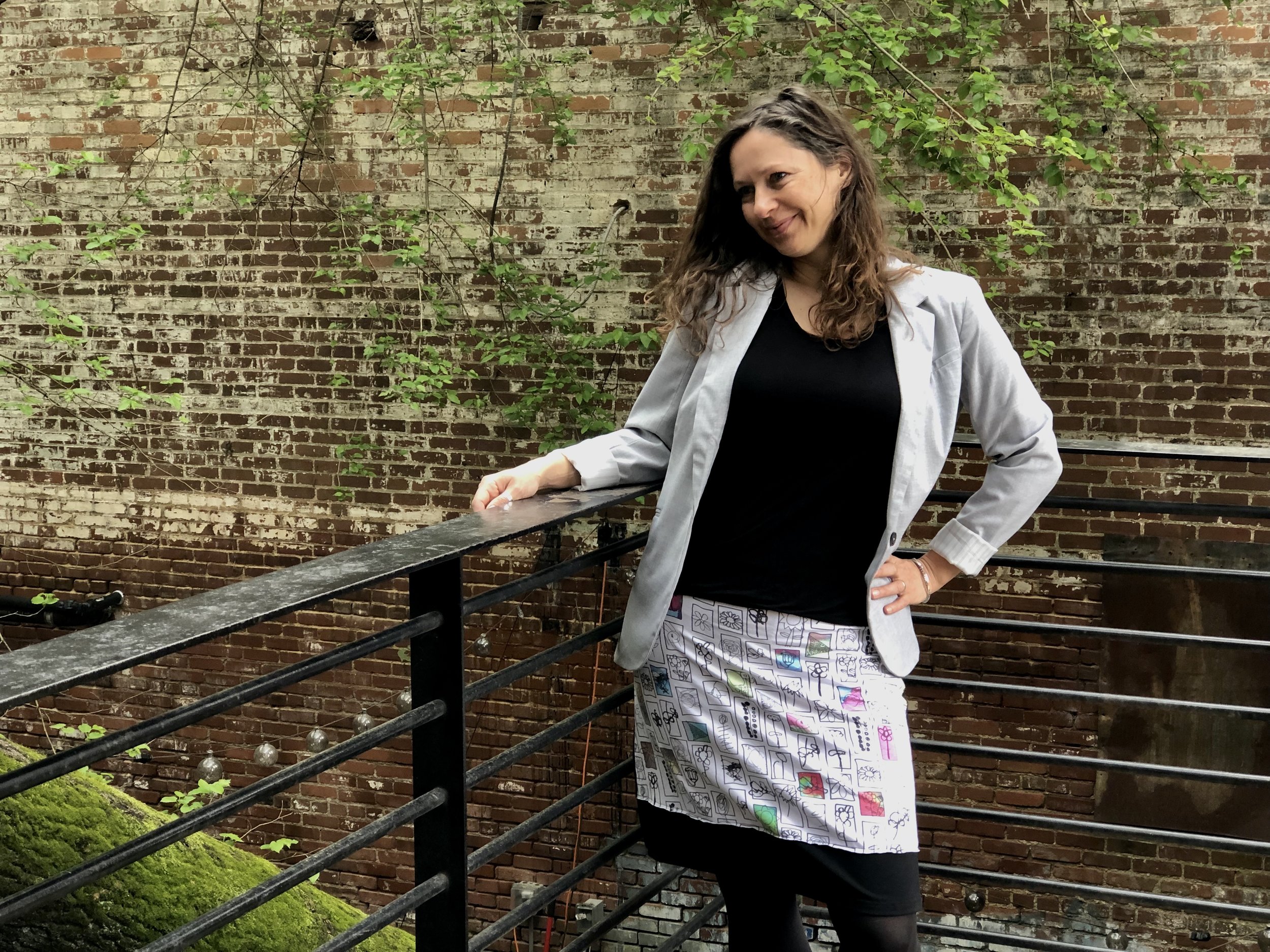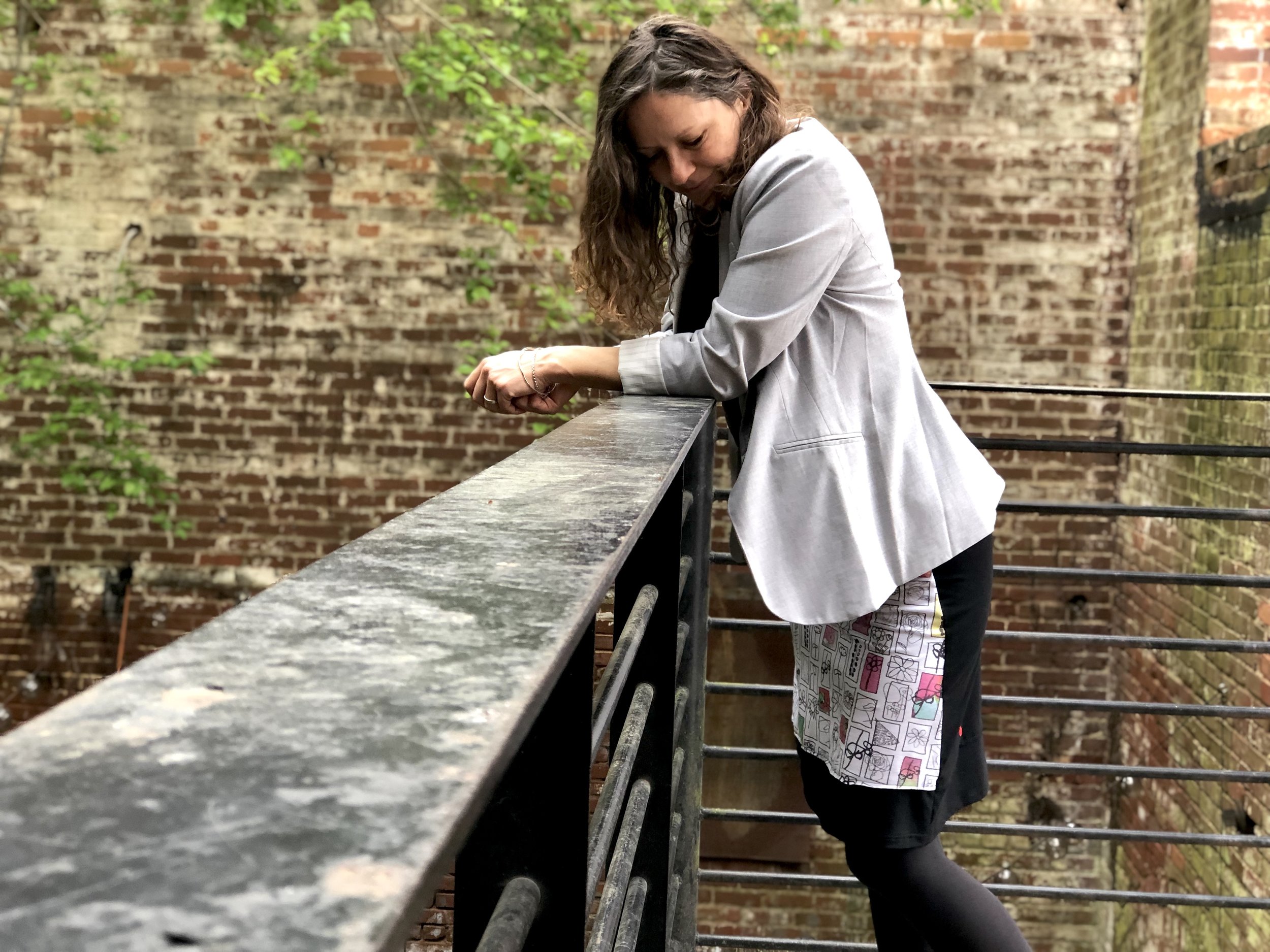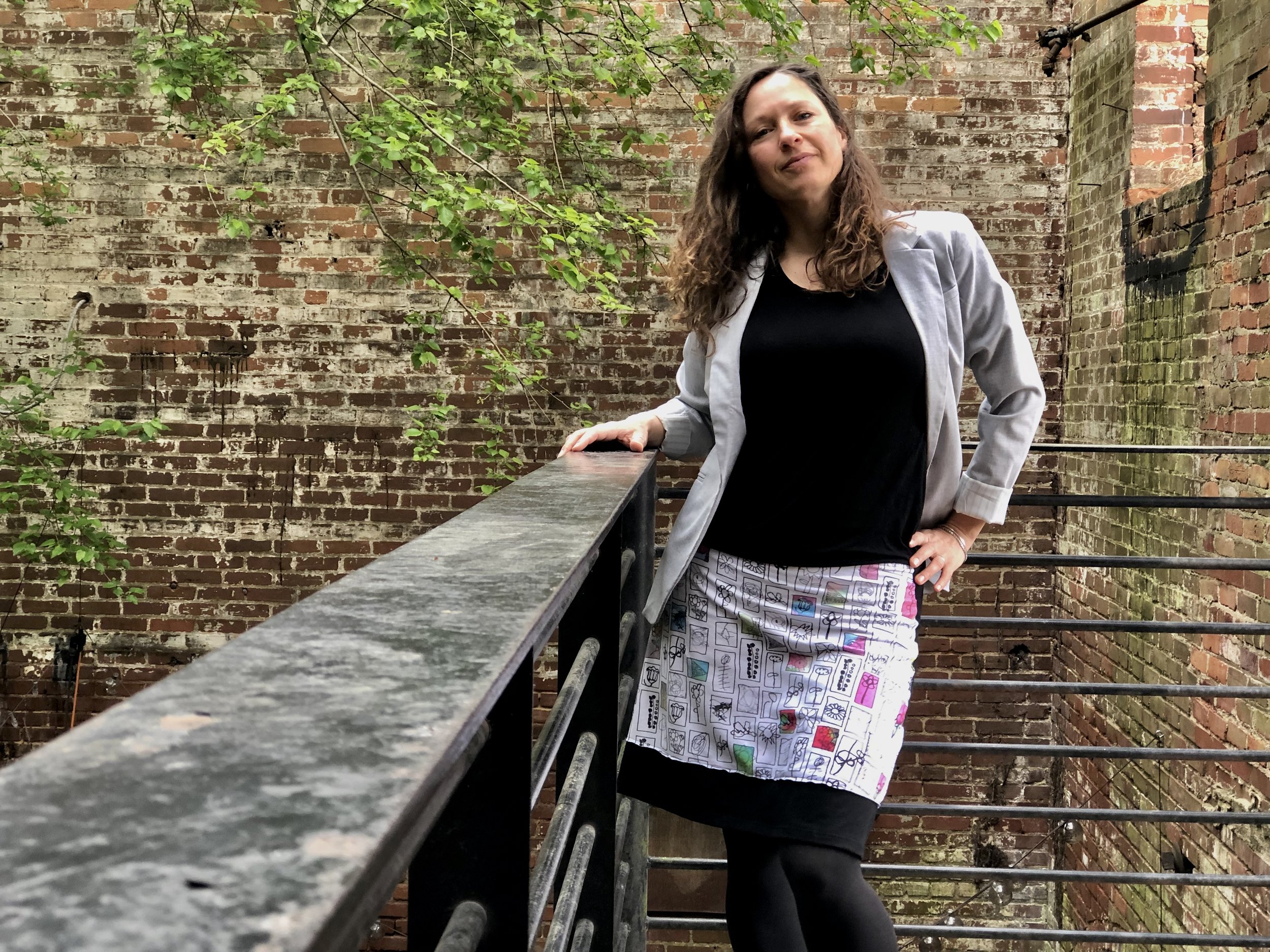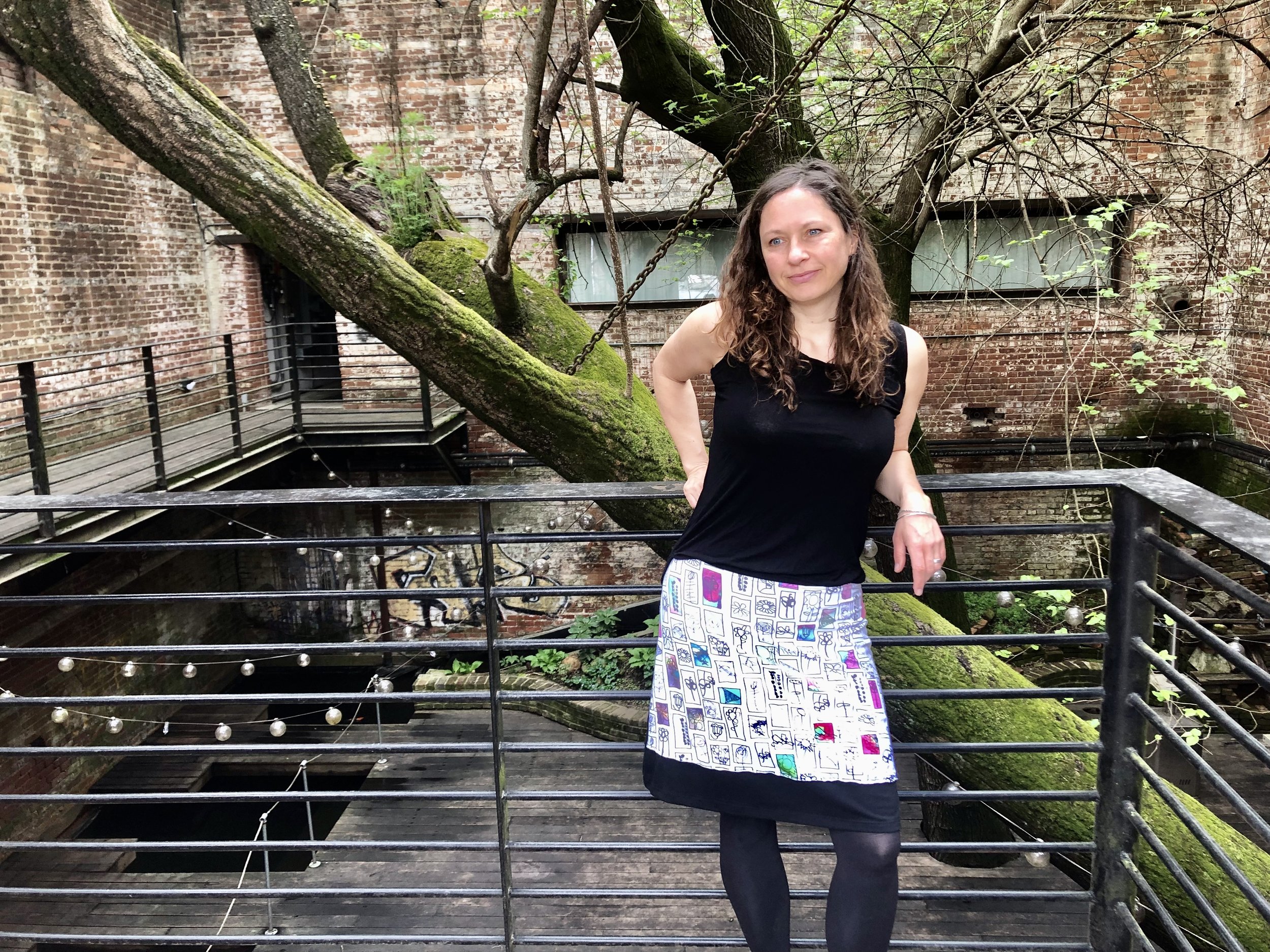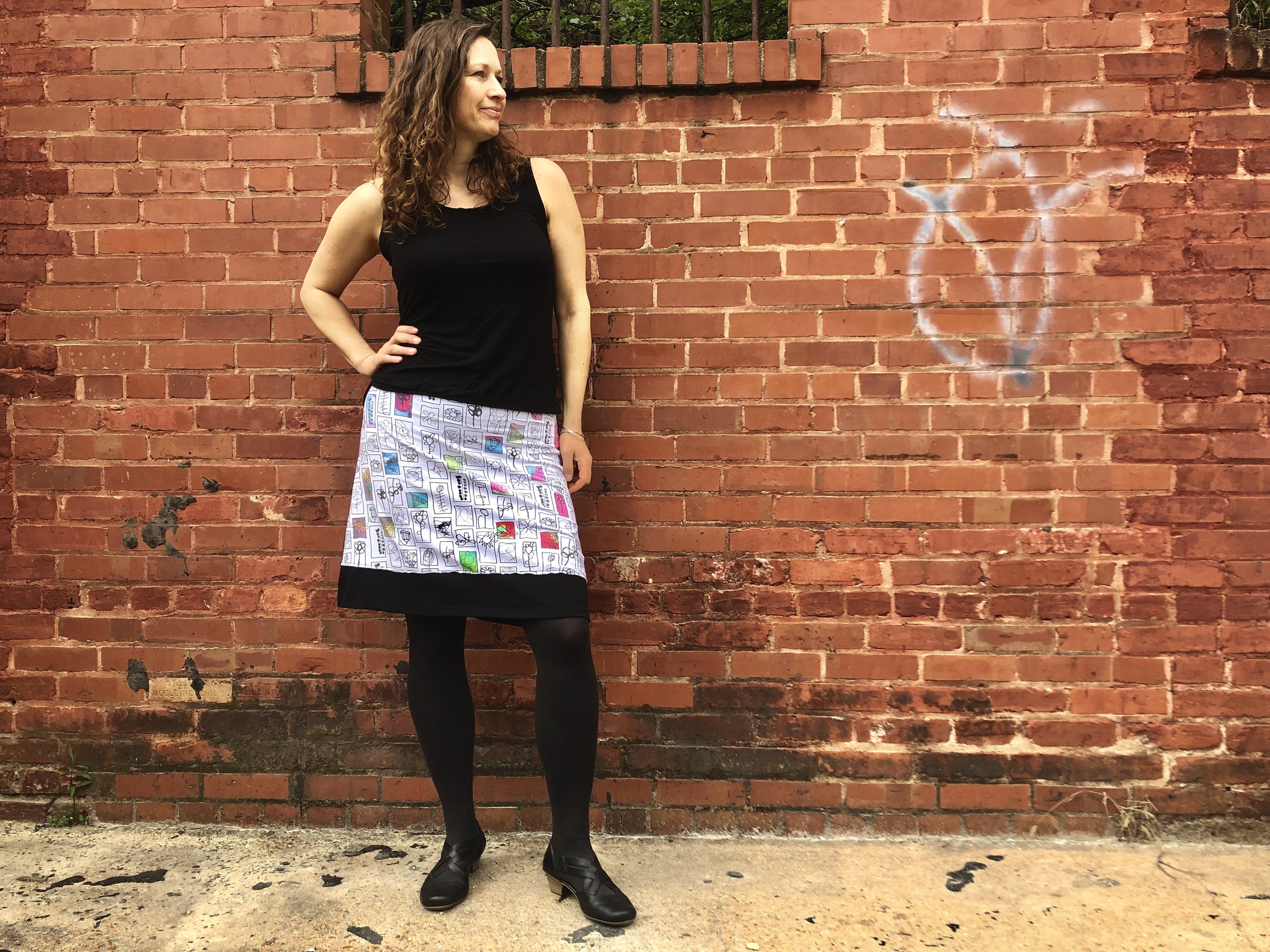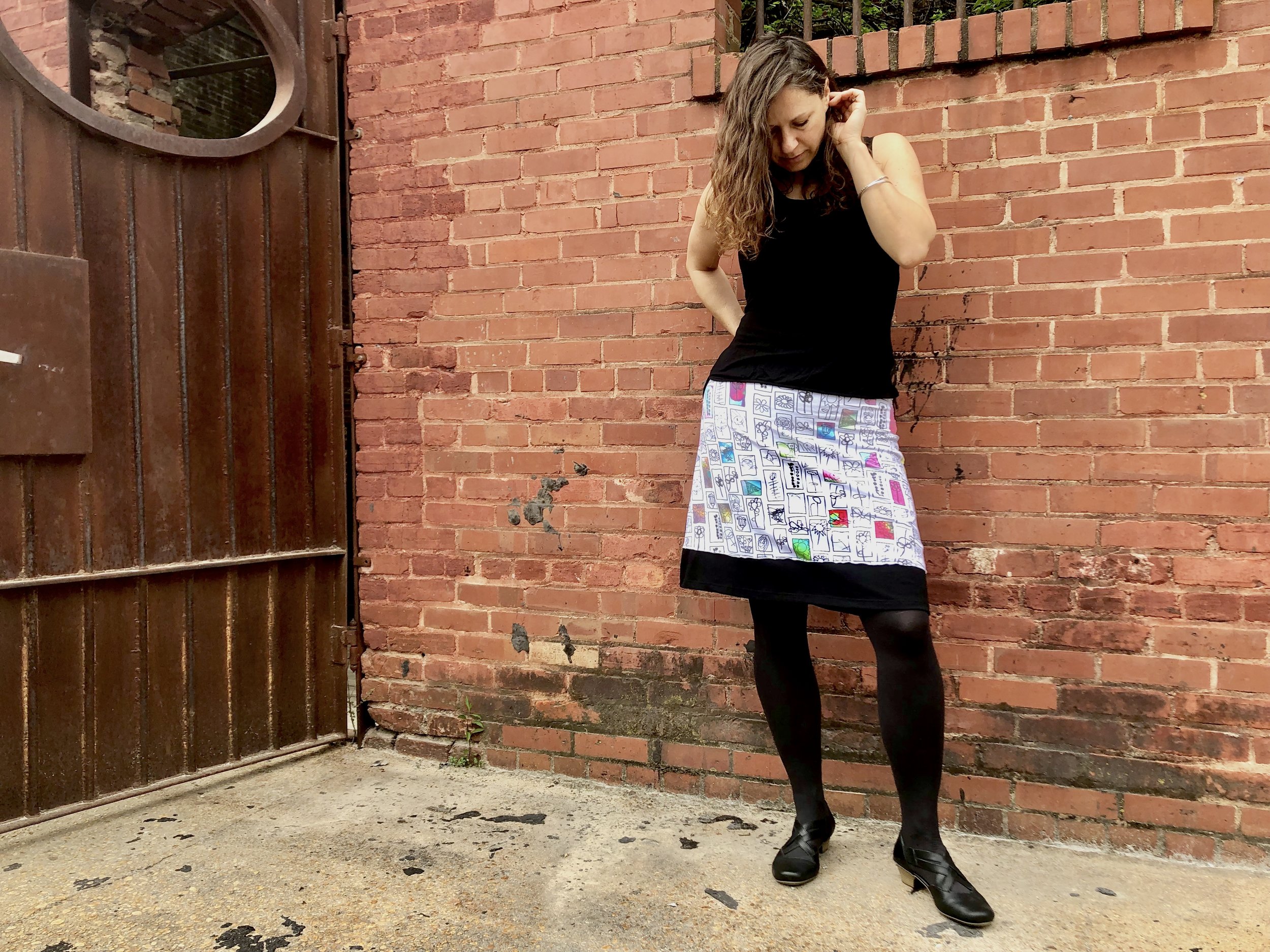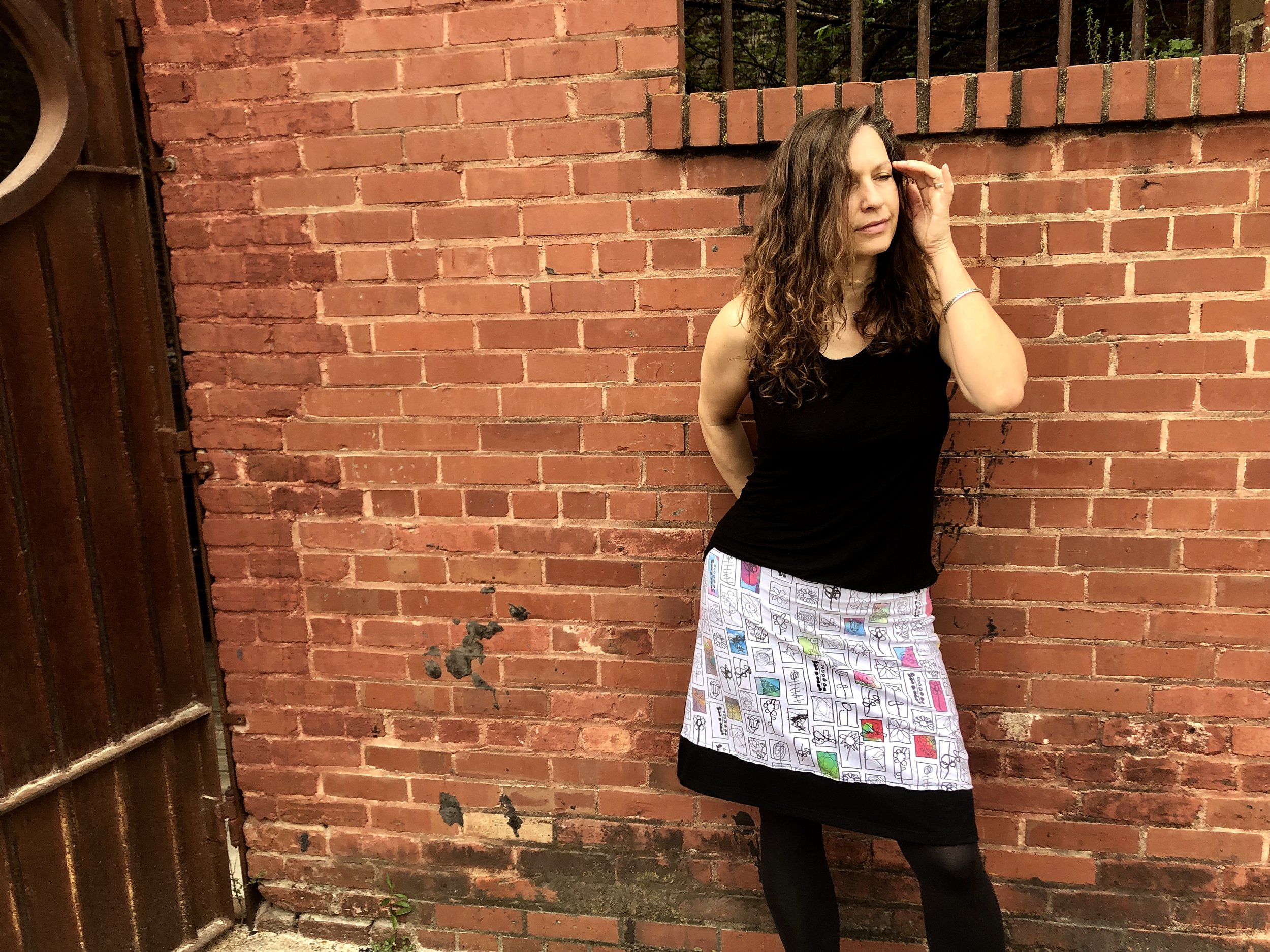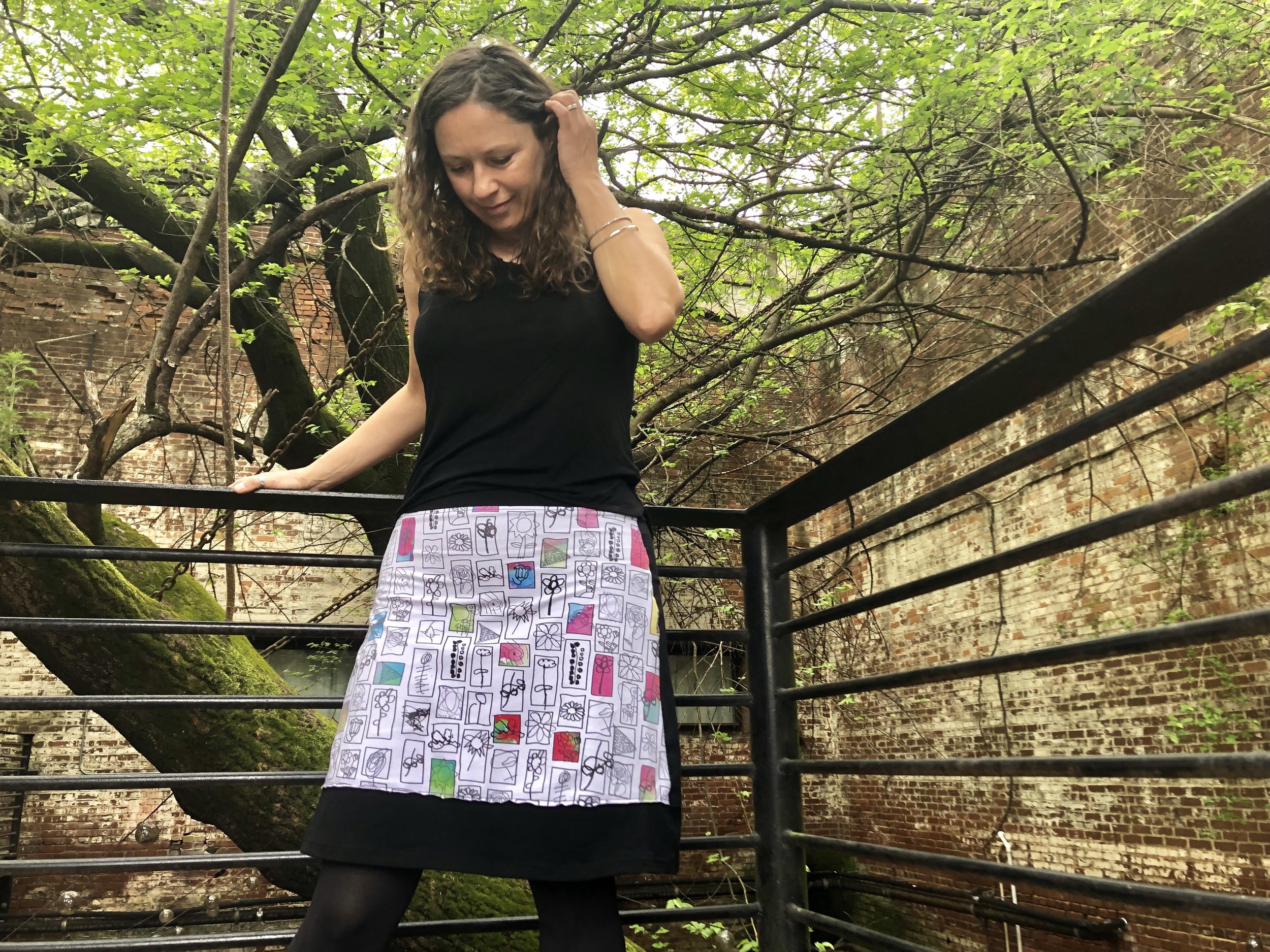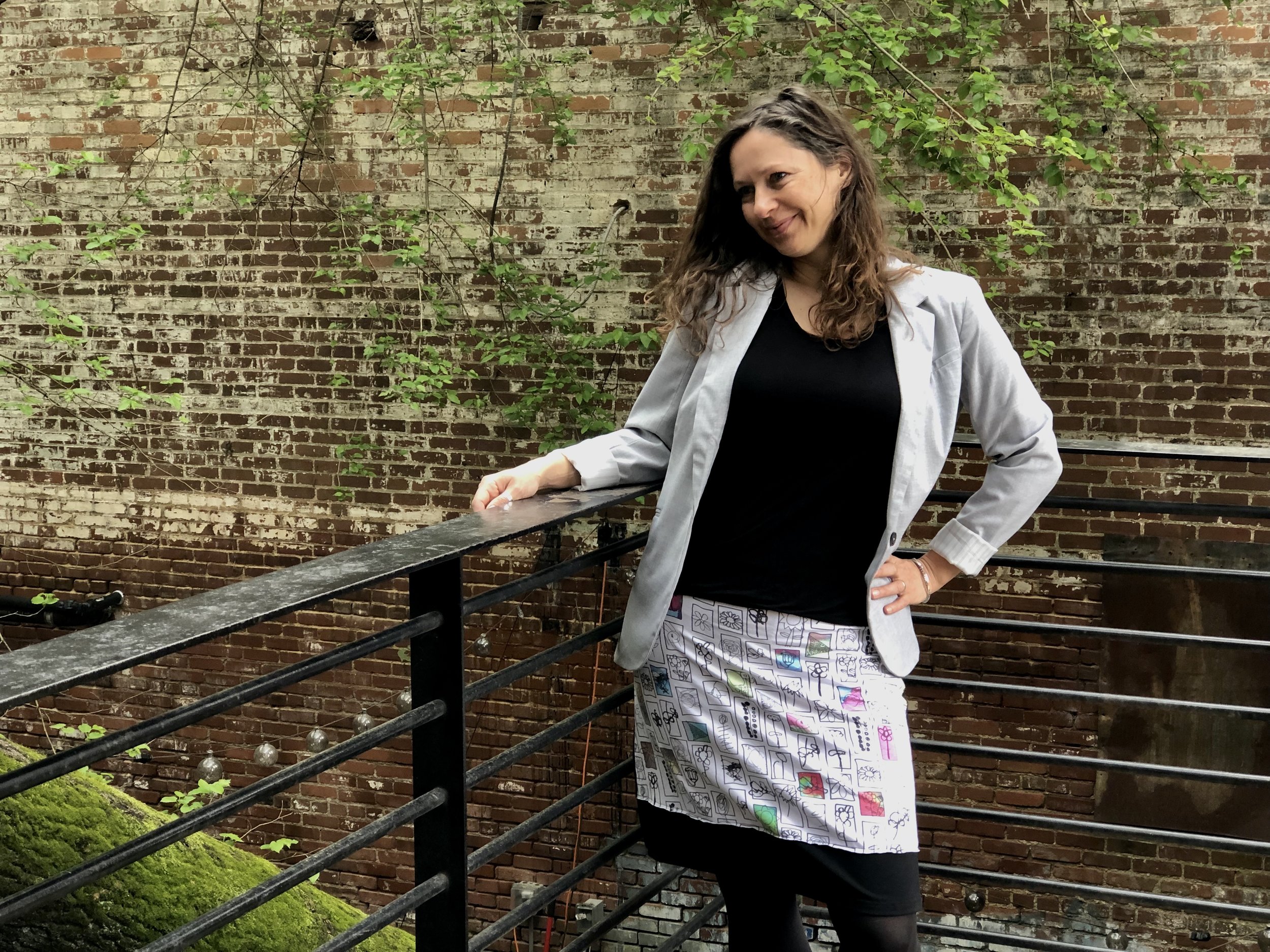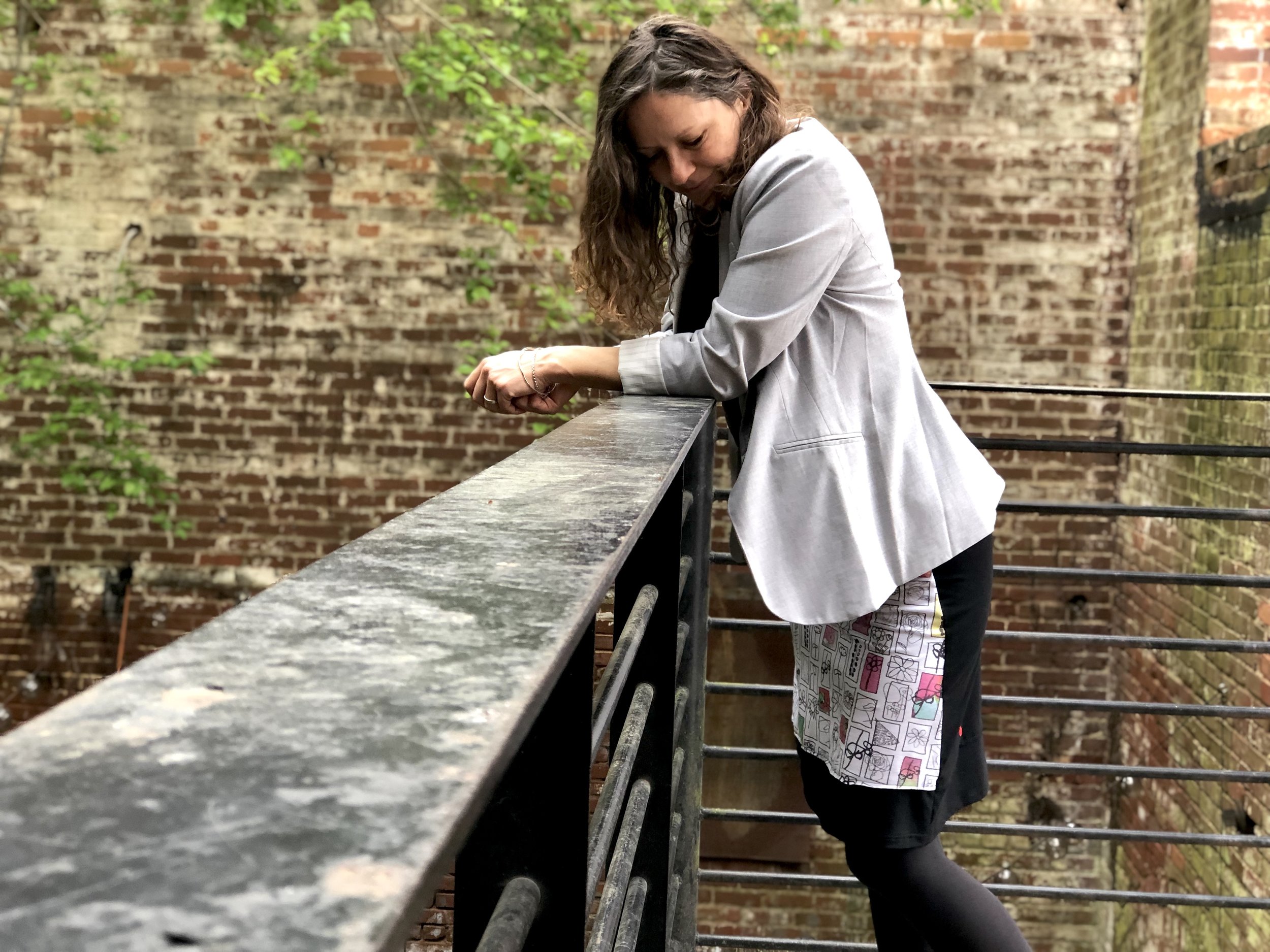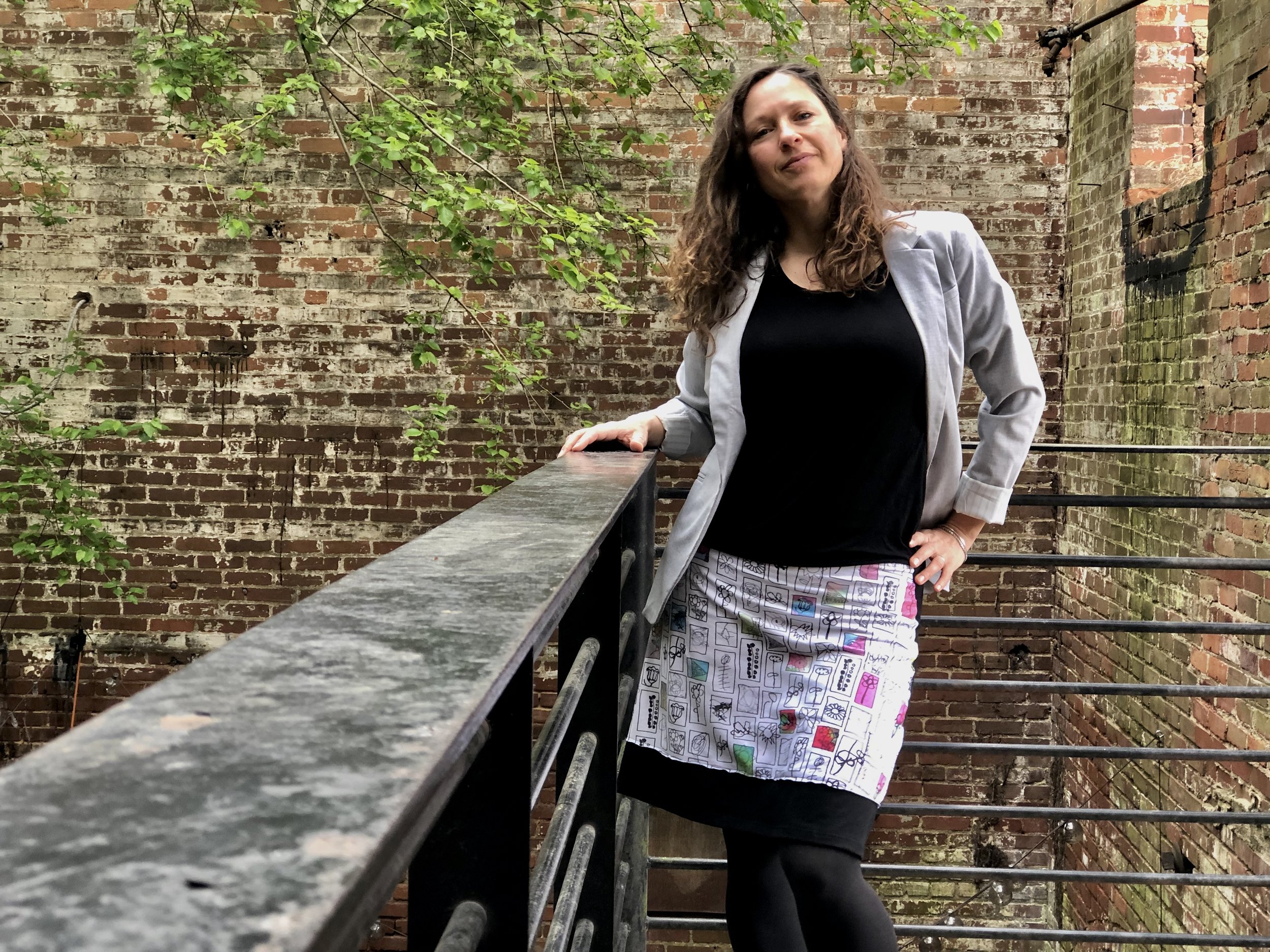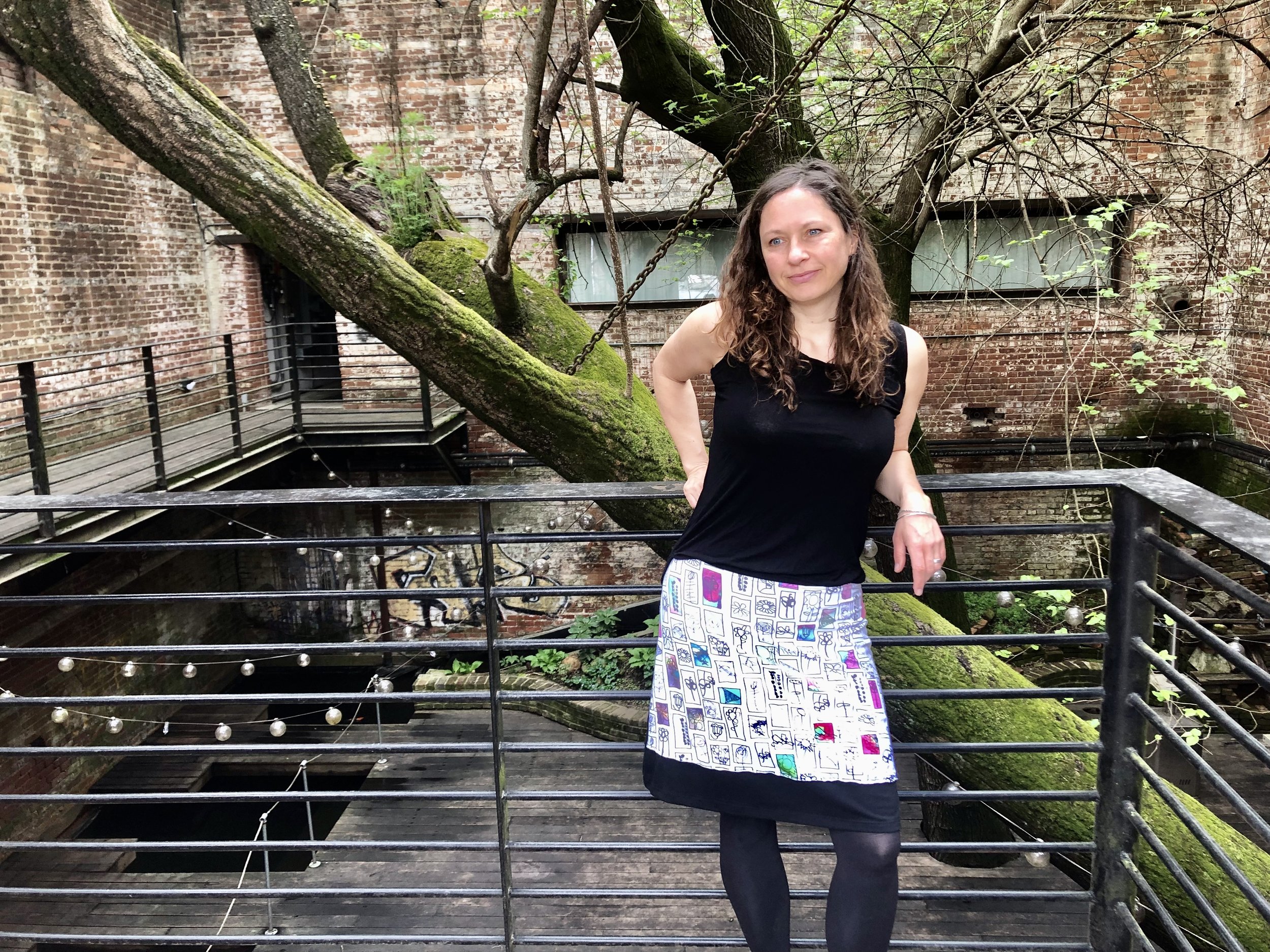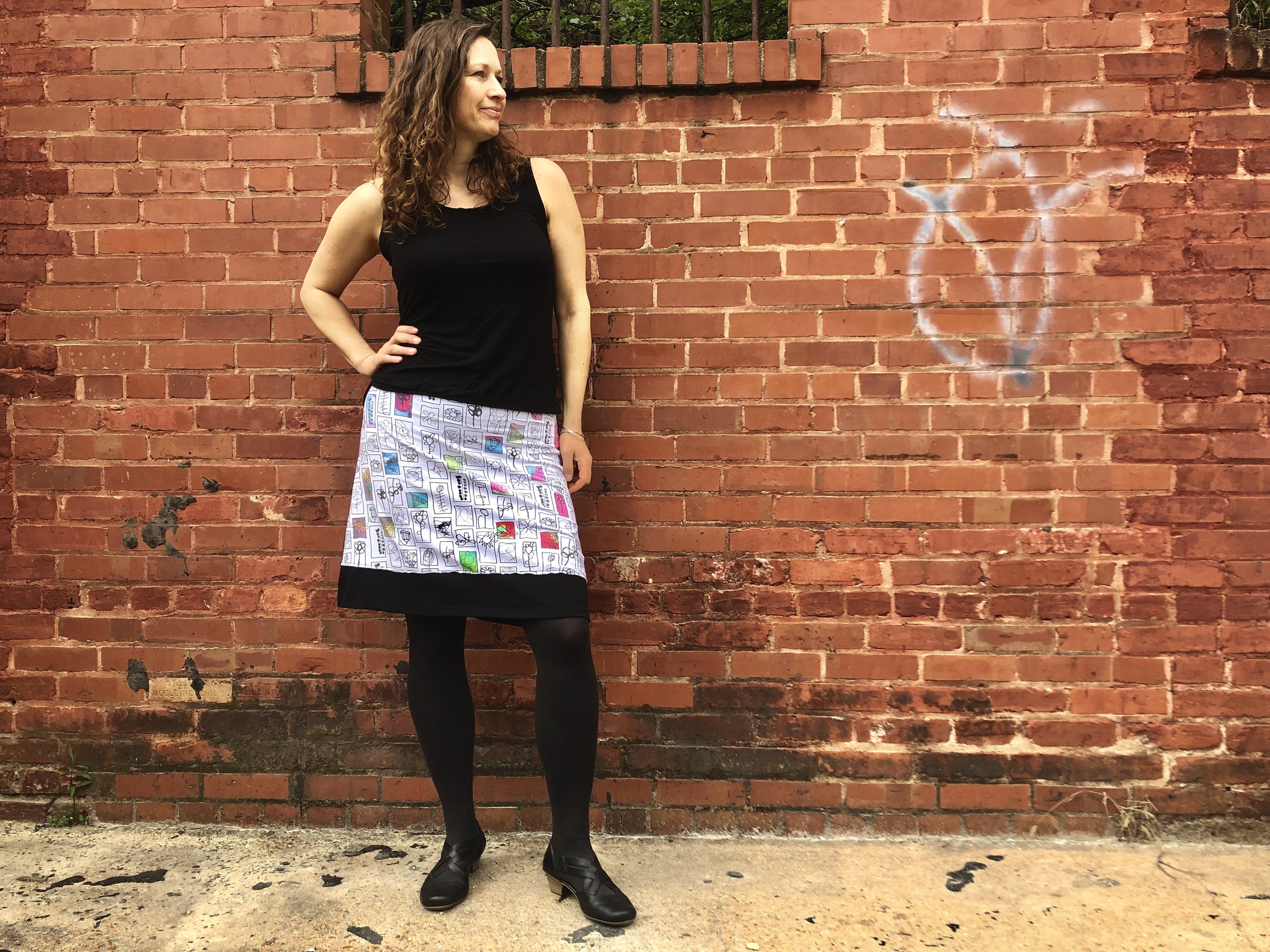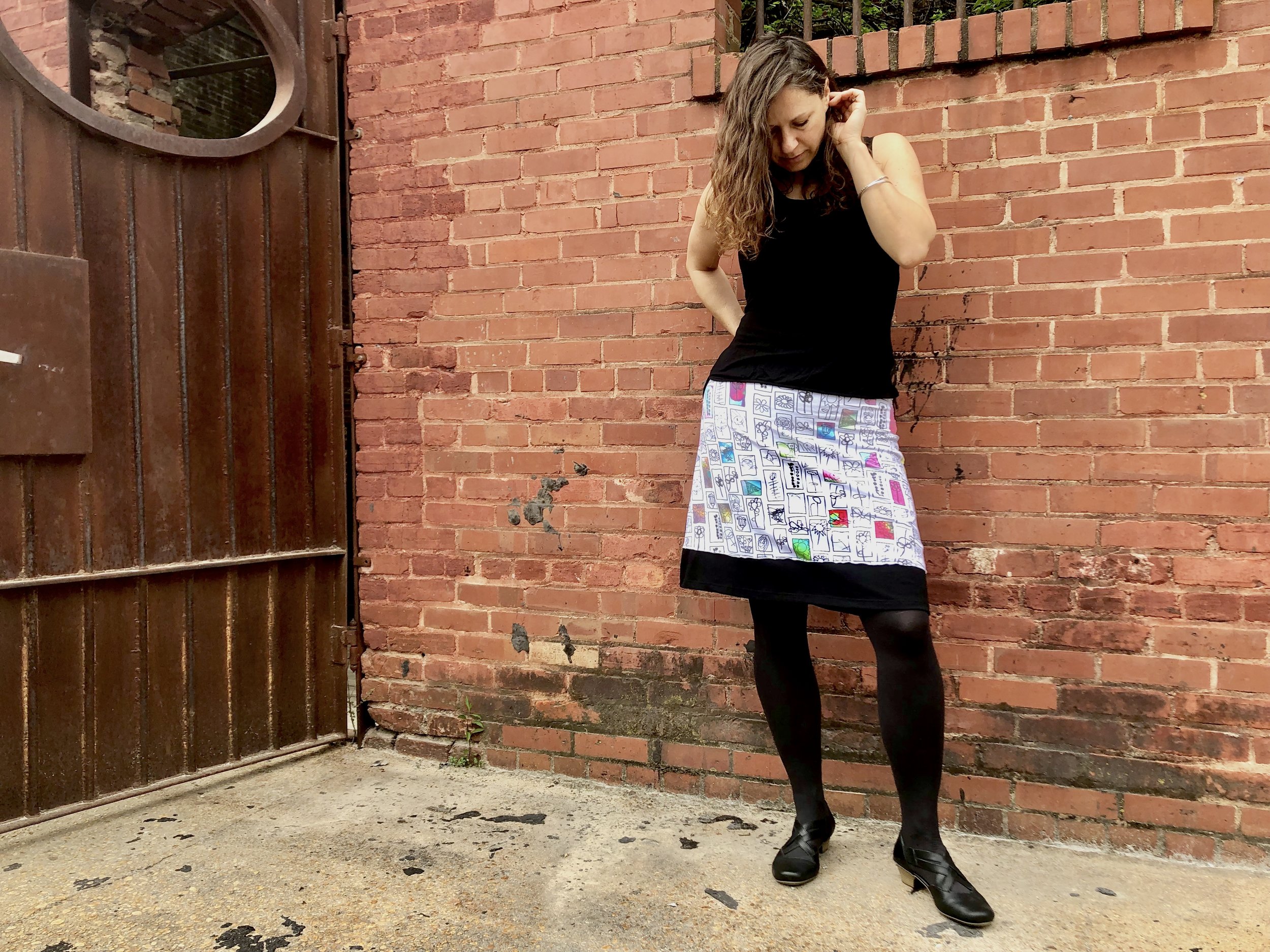 ESP Skirt
Hippocampus skirts are handmade in Athens, GA. Custom fabrics are decorated with original artwork by local children and artists. Each skirt makes one-of-a-kind part of your wardrobe. To support those whose art you are wearing, we give 10% of sales back to the artist, young or old. However, the ESP skirt got its name after an organization and its artists whose art is represented on the pattern, therefore, 10% of this skirt goes to ESP. Curious about ESP and what it's about? Read below.
ESP skirt is full of flowers and pure imagination. It is comfortable, light, and very, very unique. It fits like a dream and gives you the freedom of movement to any extent. Wearing this skirt, you don't have to worry about muffin tops or any other unattractiveness . And the pattern? Over two sessions, we created artwork with the participants of art classes at the ESP facility and the resulting skirt is a combination of their creations.
ESP stands for Extra Special People and it's an organization that focuses on and celebrates those with disabilities, physical or mental - doesn't matter. Each participant finds a friend here and safe place to do what he or she can't do elsewhere. By buying this skirt, you are contributing to this wonderful organization in Watkinsville, Georgia, helping them better serve the local community.
To learn about ESP, visit their website: http://extraspecialpeople.com/