I Skirt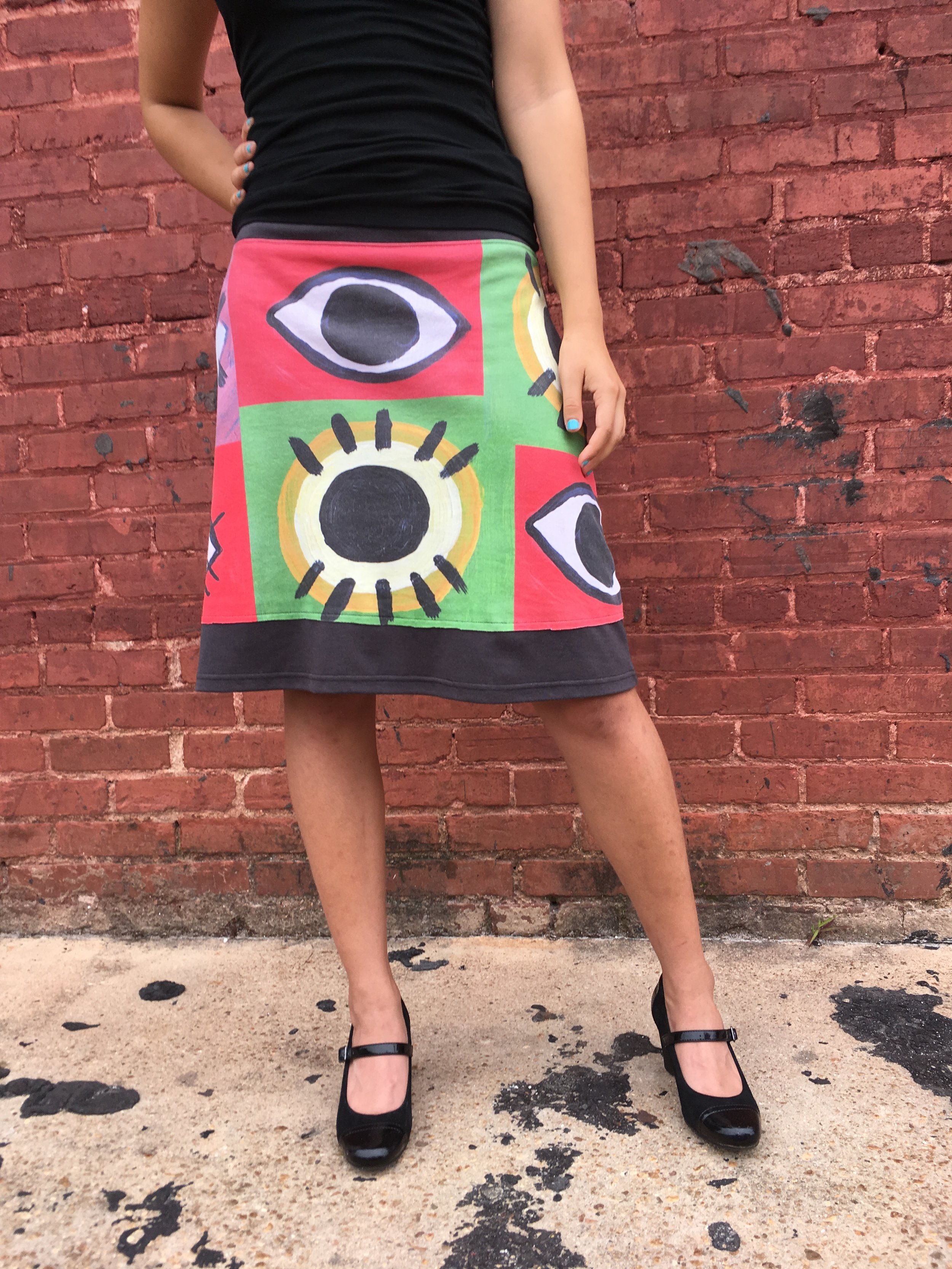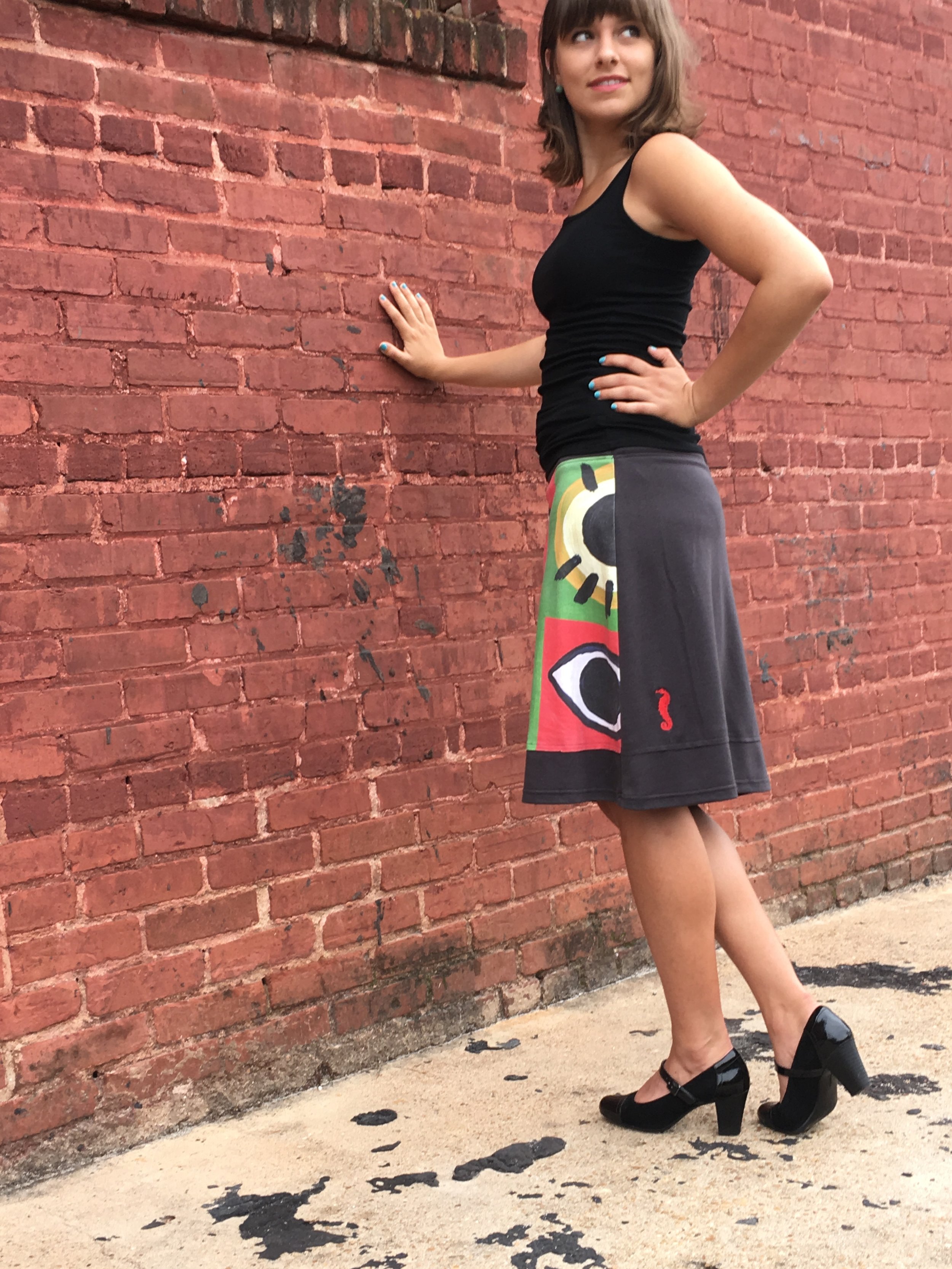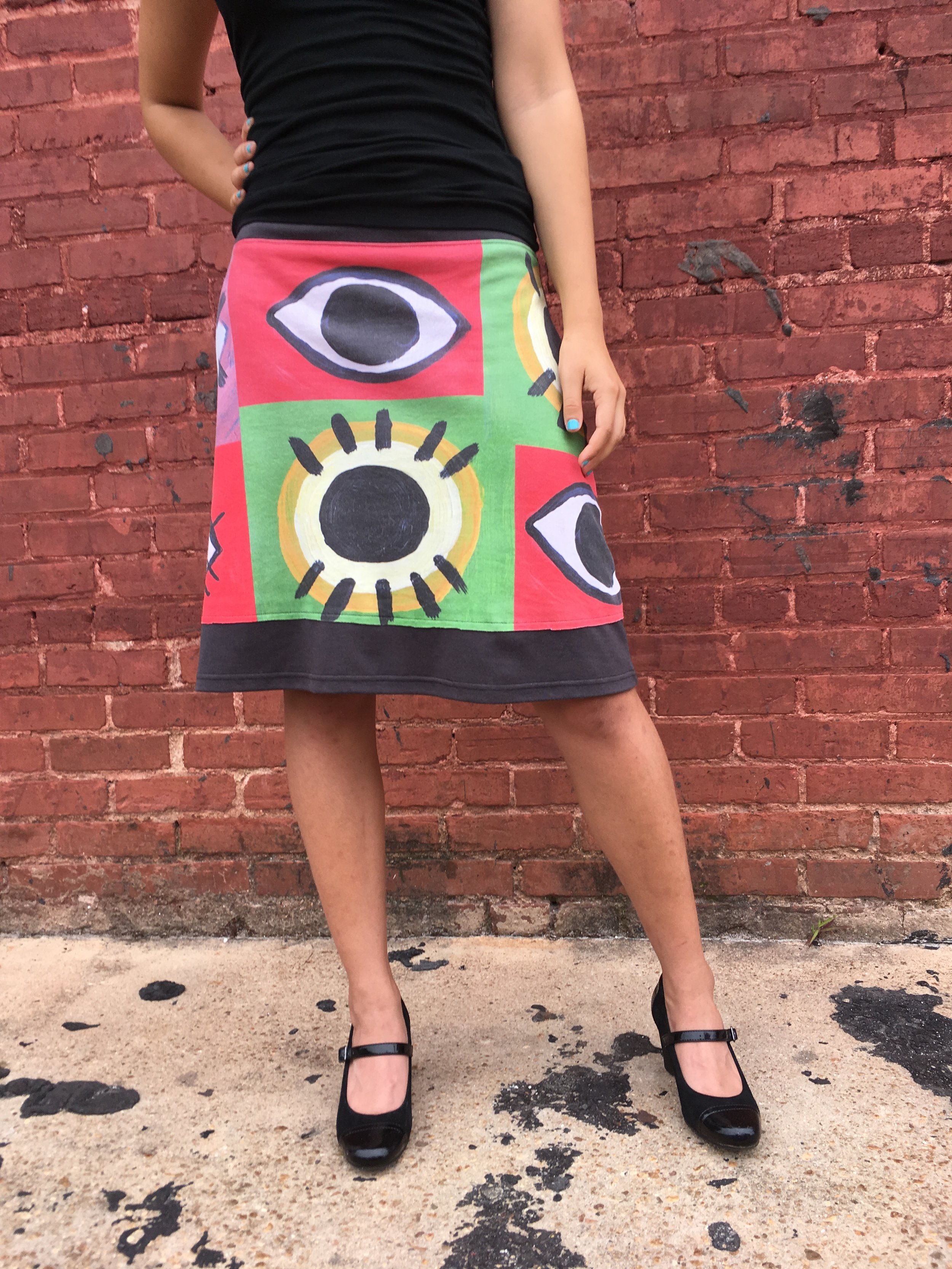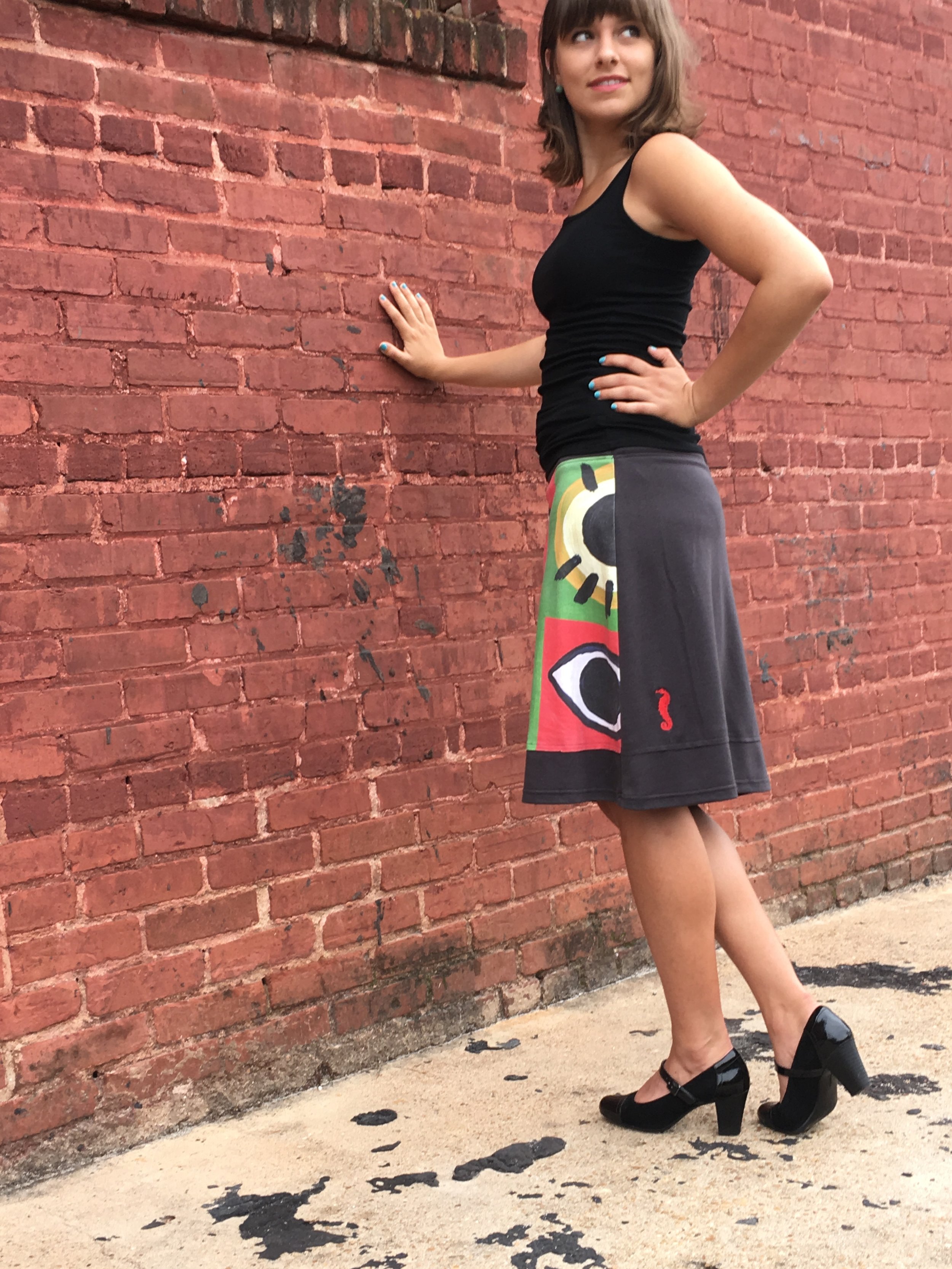 I Skirt
Hippocampus skirts are handmade in Athens, GA. Custom fabrics are decorated with original artwork by local children and artists. Each skirt makes one-of-a-kind part of your wardrobe. To support those whose art you are wearing, we give 10% of sales back to the artist, young or old.
I skirt, or as you can see (wink, wink), Eye skirt will look great on you. (OMG, this can go on for a while). It is loud. It makes a statement for you, no need to waste your breath. It goes very well with brown shoes and any single-color skirt. The design is a sketch by Gabriel Pisani that we snatched before he could finish it. We liked the raw look. Don't you?
This skirt is made to order which takes about 5 weeks.
As all our skirts, this one is also hand-made and comfortable, equipped with wide waist band that feels good in the waist as well as pulled down on the hips. Your call.
This skirt is made to order so it takes 3-4 weeks to arrive.
About the artist:
Gabriel Pisani:
Gabriel is a young artist that is exploring the fields of traditional art as well as modern art. He likes working with pencils and acrylic paint and captures his creations on paper or canvas. He enjoys occasional graphic way of design.
He has big respect for old masters and that reflects in his recent work.