Nap-No-More Skirt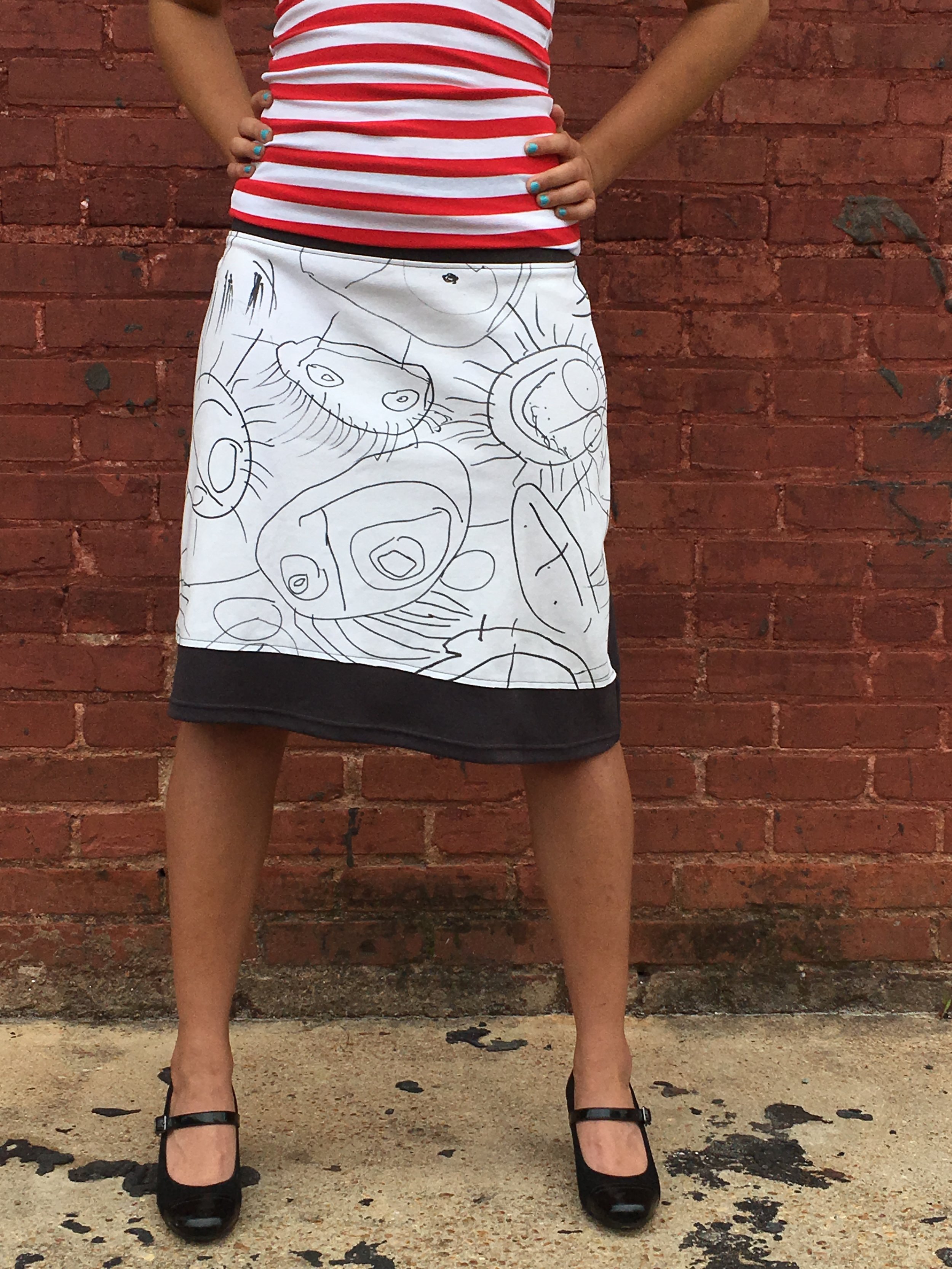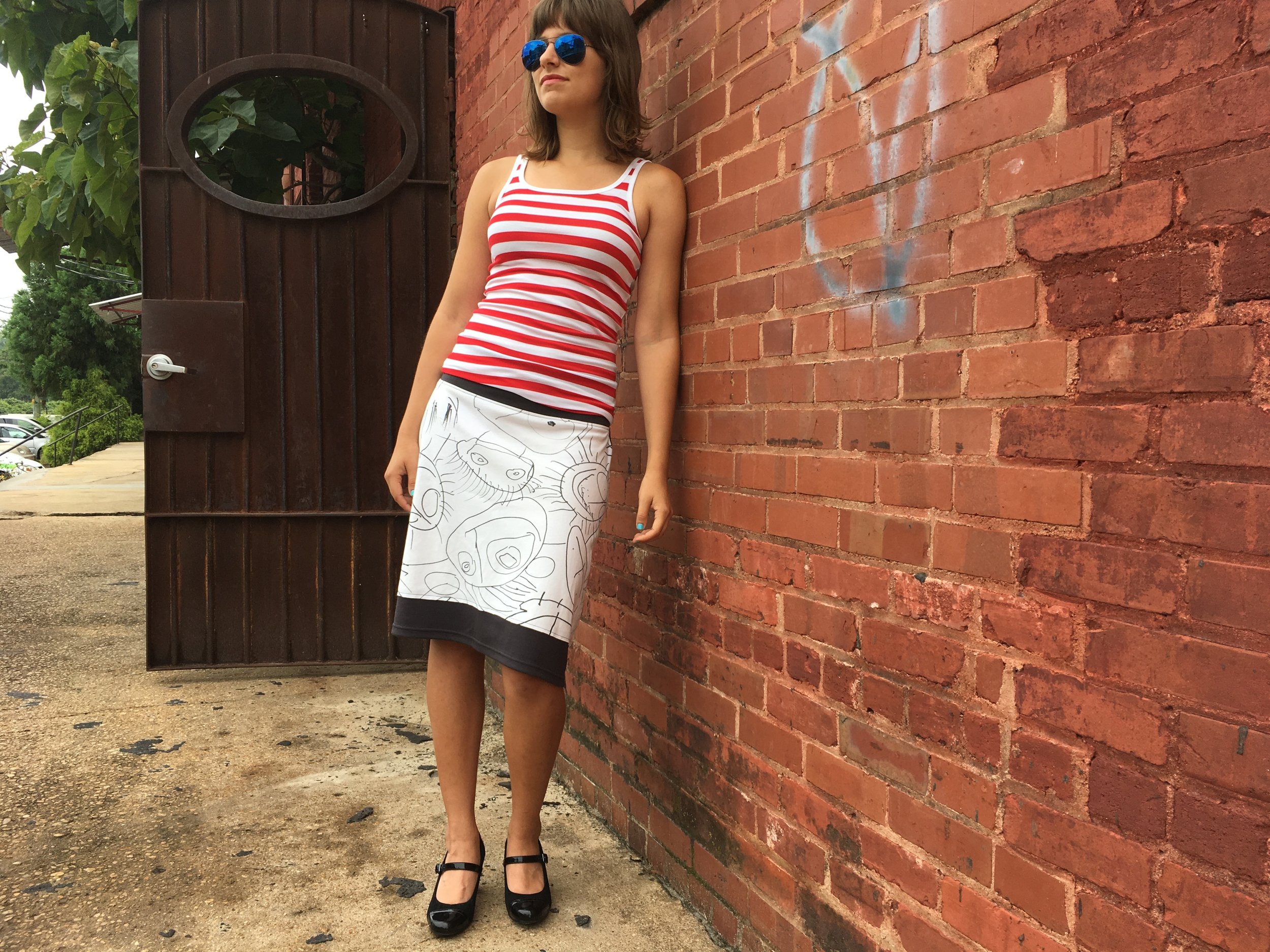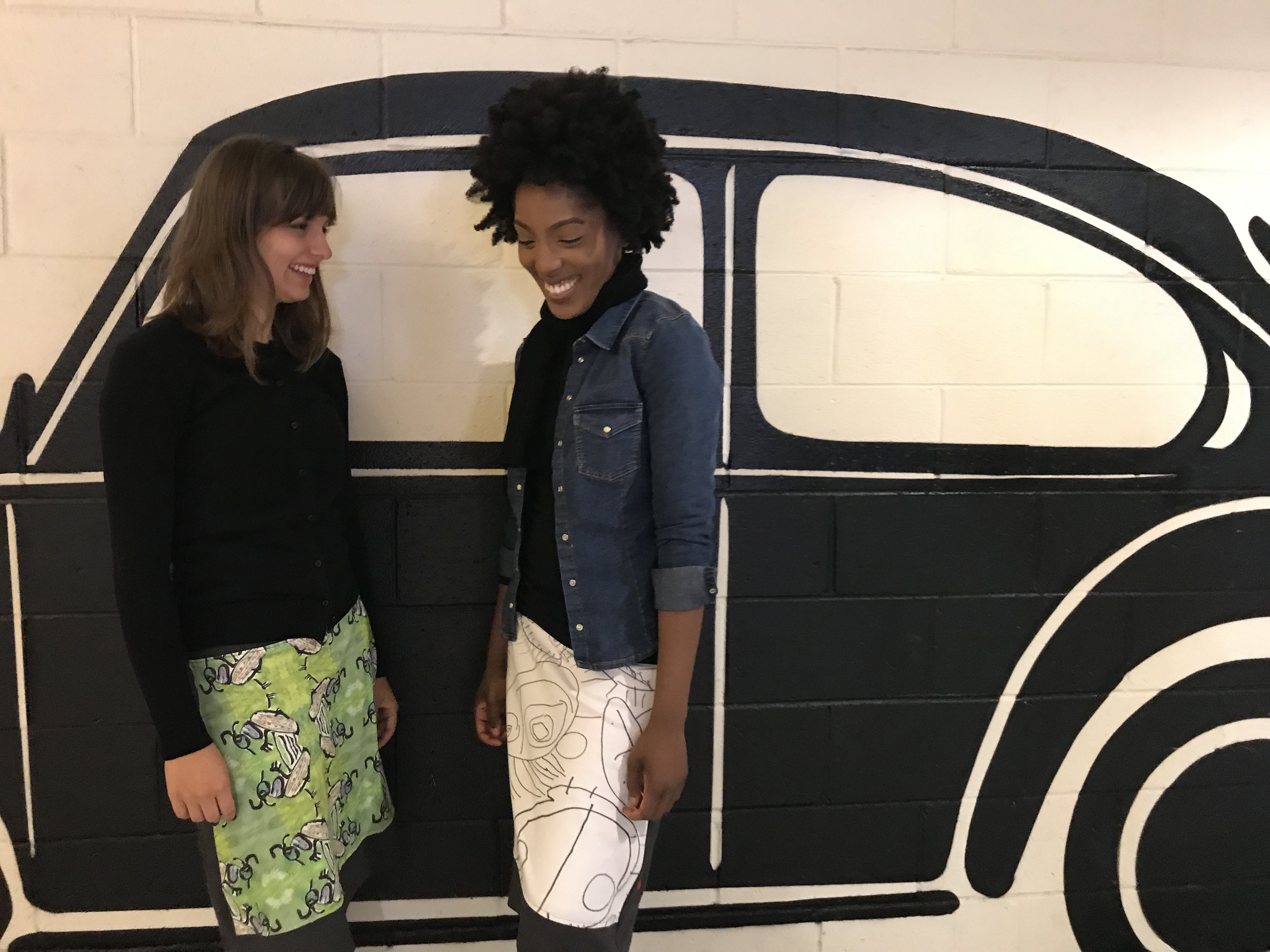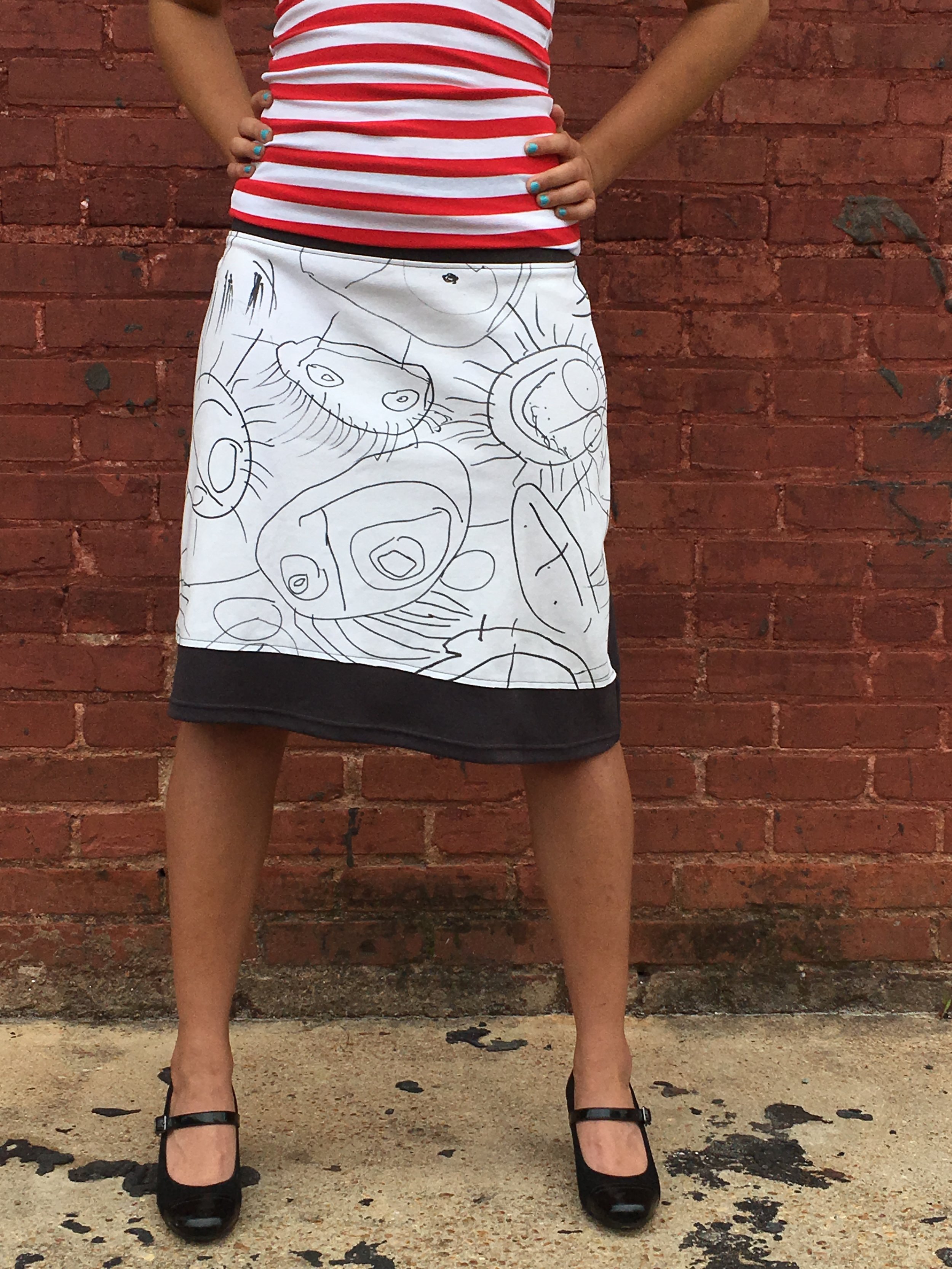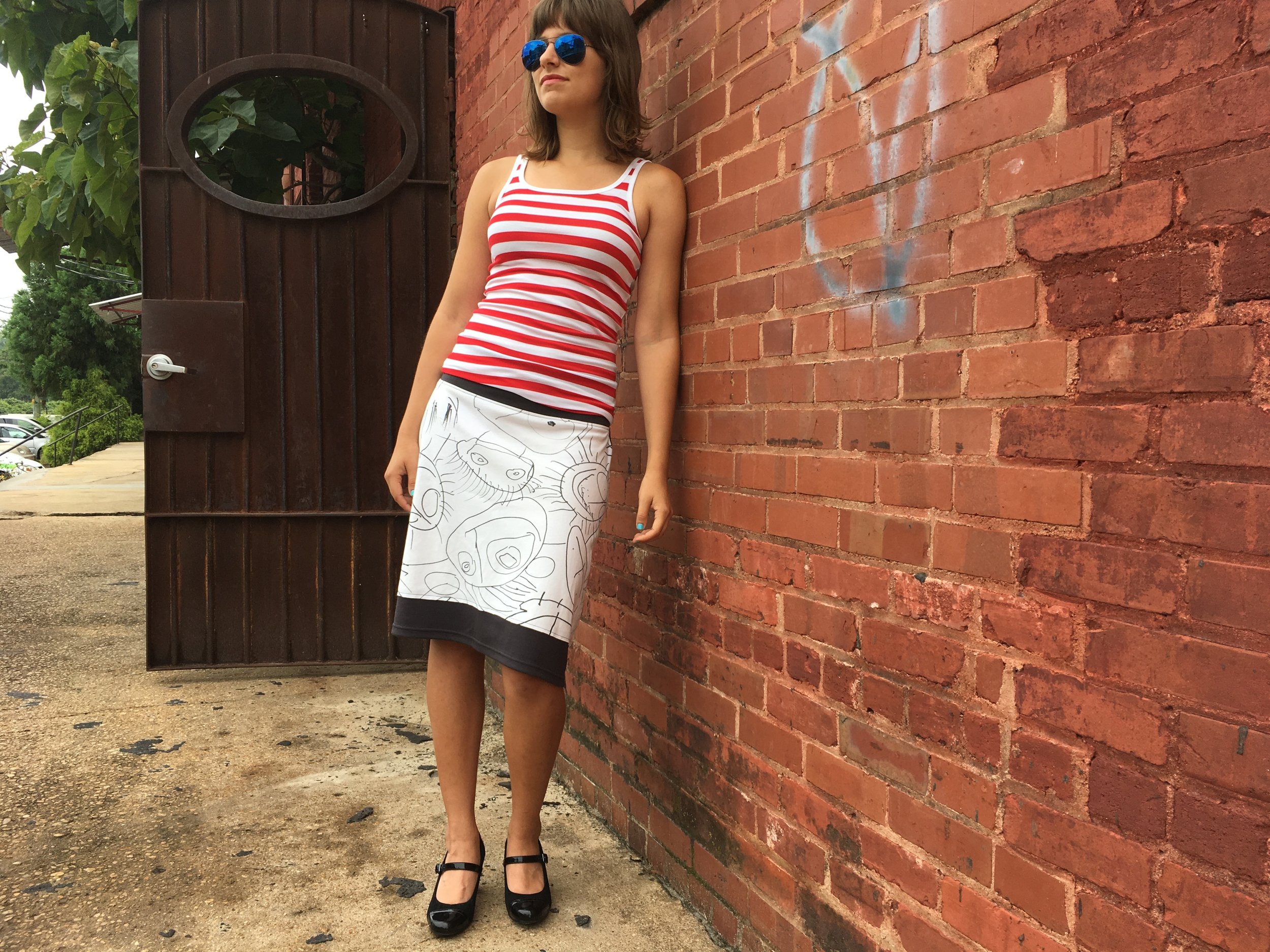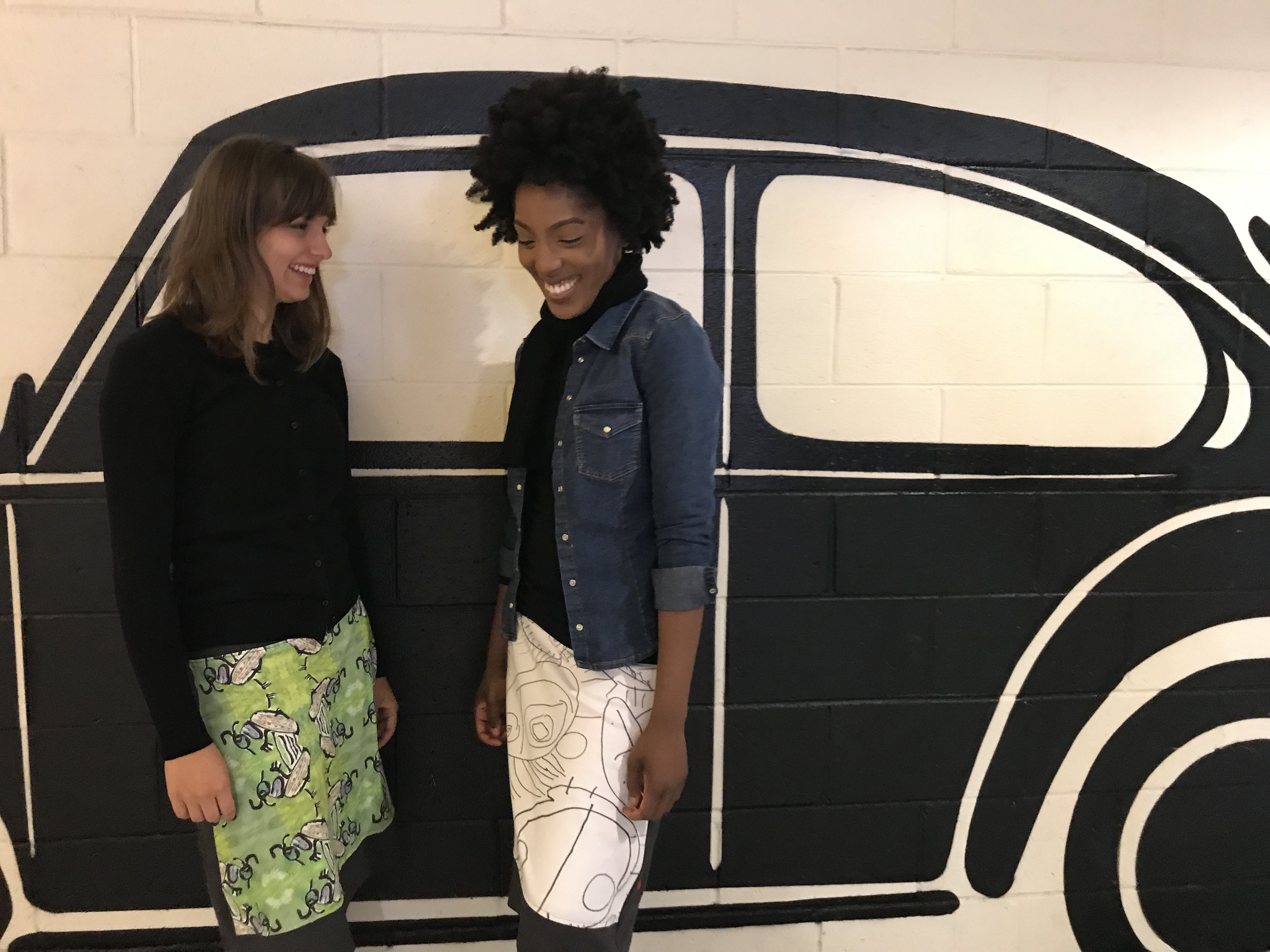 Nap-No-More Skirt
Hippocampus skirts are handmade in Athens, GA. Custom fabrics are decorated with original artwork by local children and artists. Each skirt makes one-of-a-kind part of your wardrobe. To support those whose art you are wearing, we give 10% of sales back to the artist, young or old.
As all Hippocampus skirts this one is also hand-made in Georgia. Large drawings provide clean, calm, yet modern look that can be paired with a multi color top. High heels or flats, doesn't matter, just be ready for the double takes. Soft elastic thick waistband provides that seamless, comfortable fit that all of us want. The A-shape and soft, stretchy materials add to the comfort. You can pull the waistband down or fold it and pull it up to adjust the length of the skirt.

The front of the skirt is custom designed and printed in the south on 100% organic knit. Each piece is a unique original. No design is like another.
Model is wearing a small. She stands 5'6" tall.
If they ask, and they will, drawings are by George when he was 4.