Ruby's Flower Skirt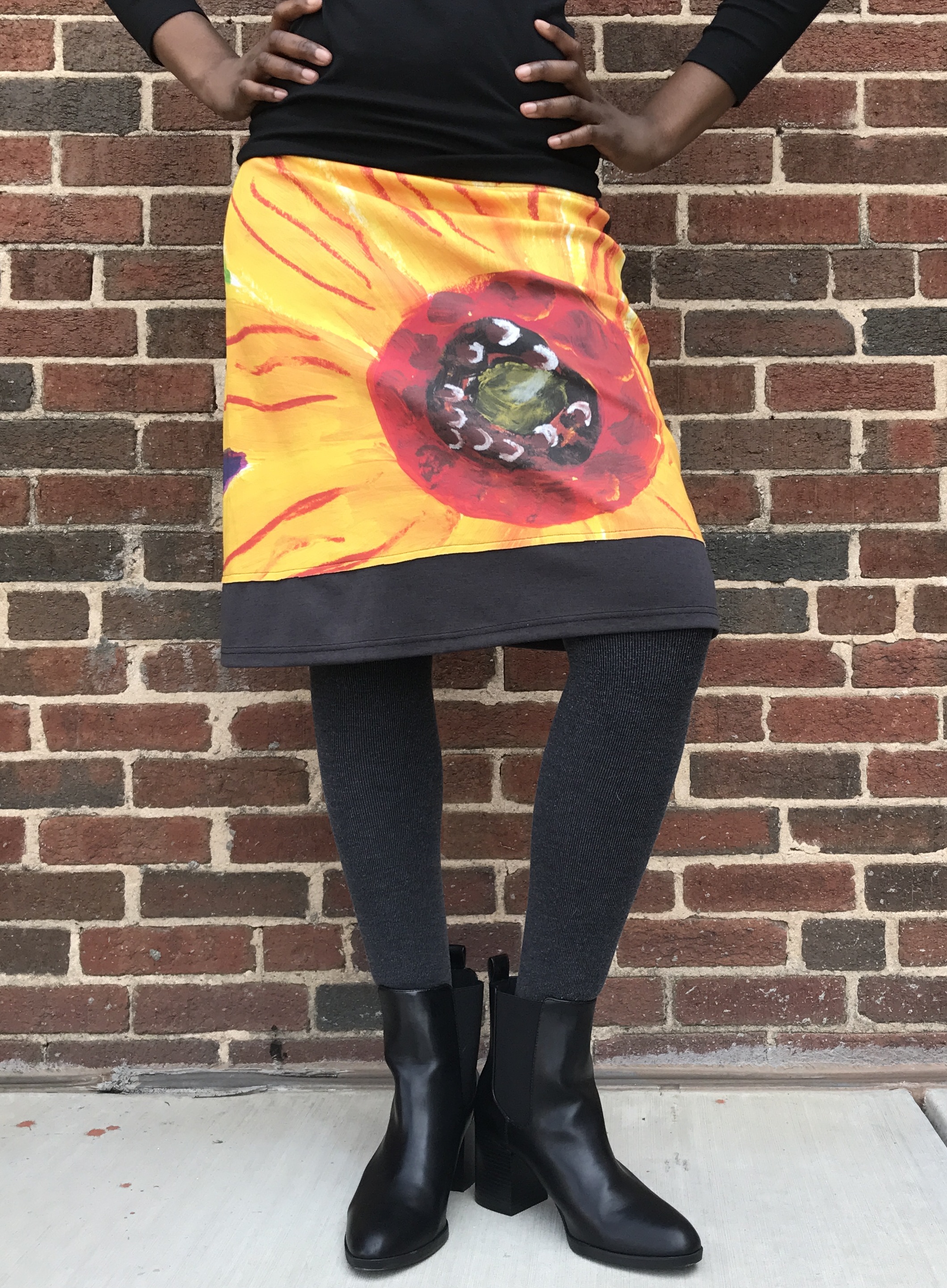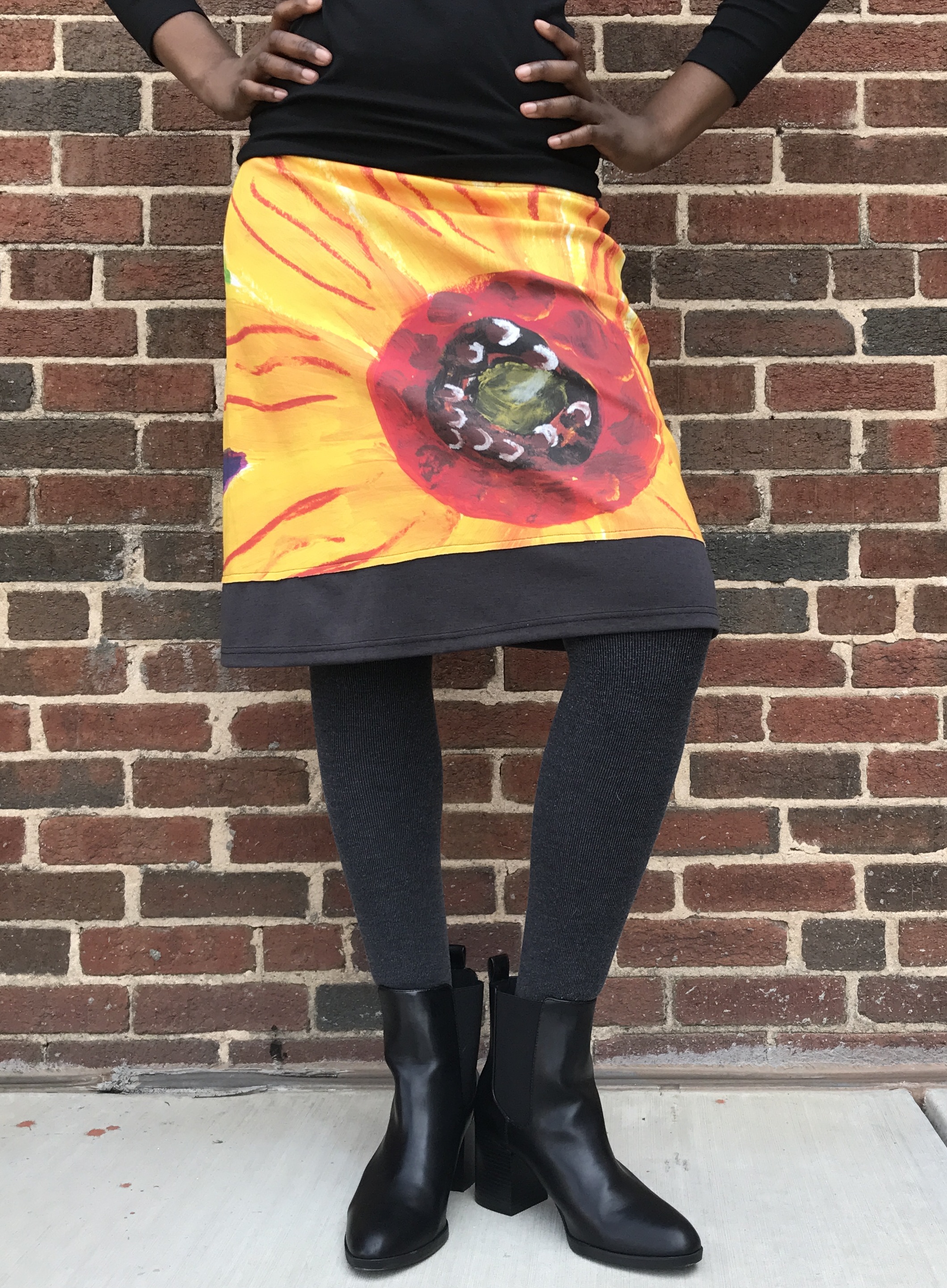 Ruby's Flower Skirt
Hippocampus skirts are handmade in Athens, GA. Custom fabrics are decorated with original artwork by local children and artists. Each skirt makes one-of-a-kind part of your wardrobe. To support those whose art you are wearing, we give 10% of sales back to the artist, young or old.
This skirt is just a "WOW". Ruby painted the flower as part of flowers under the magnifying glass project in second grade. It got picked to permanently decorate the school hall, and now, it will also decorate you. Warm orange, greens and purple are colors that look good year round. Brown top looks amazing with these colors but also green and red compliment them well. The comfort is provided by elastic, wrinkle free materials and a thick waist band.
As always, handmade in Athens, GA.
The front of the skirt is custom designed and printed in the south on 100% organic knit. Each piece is a unique original. No design is like another.
Model is wearing a small. She stands 5'6" tall.