Snapping Skirt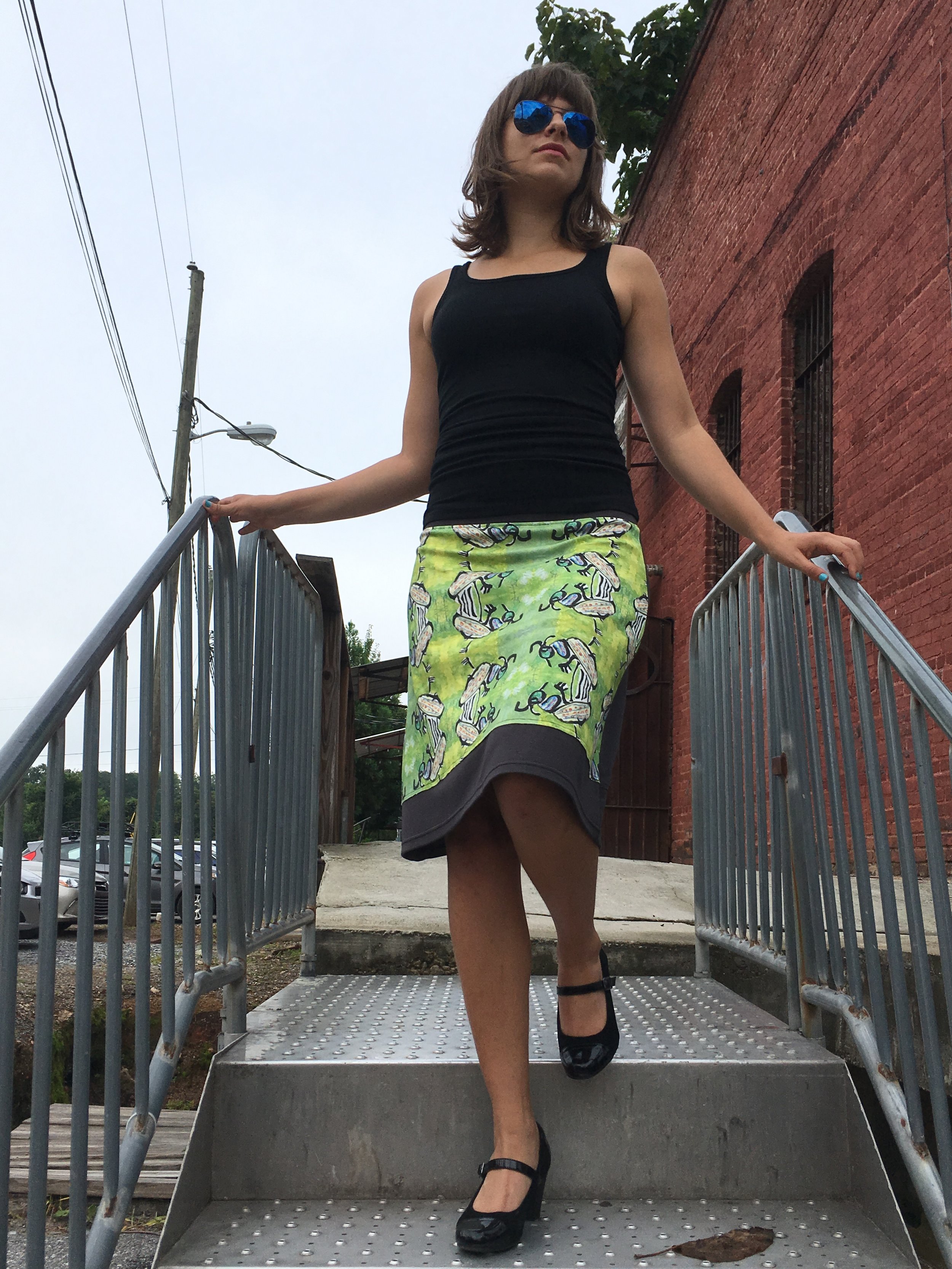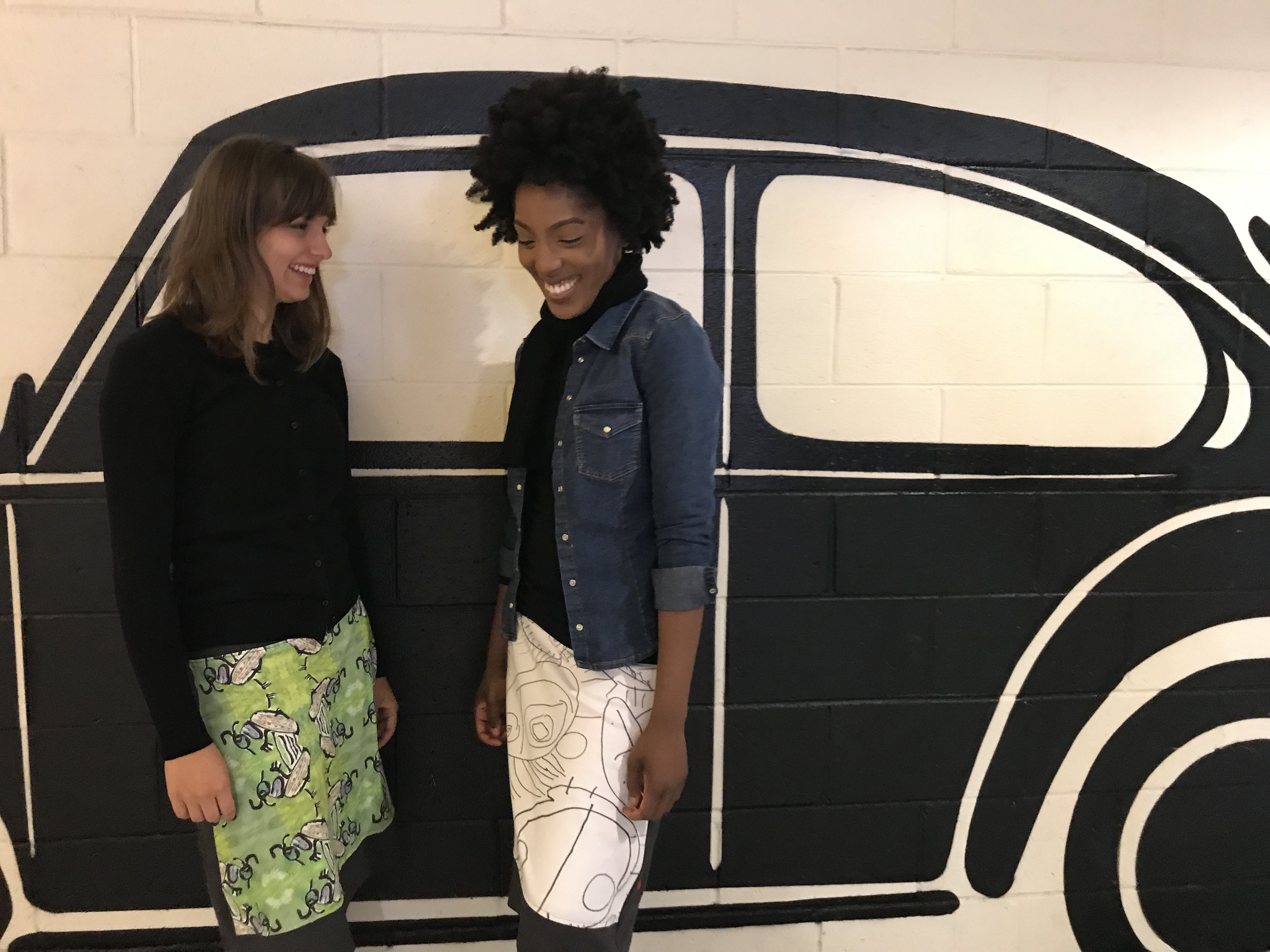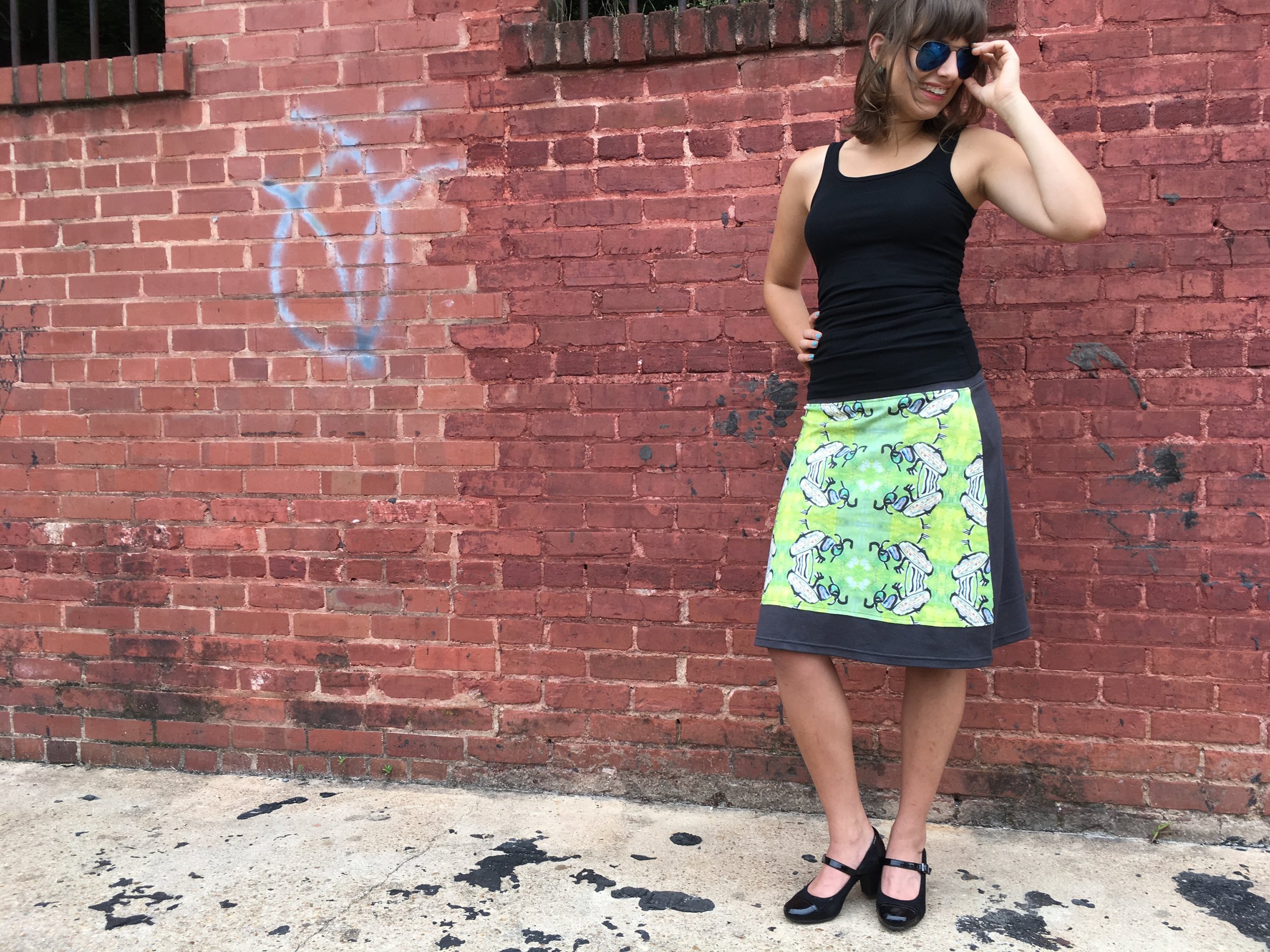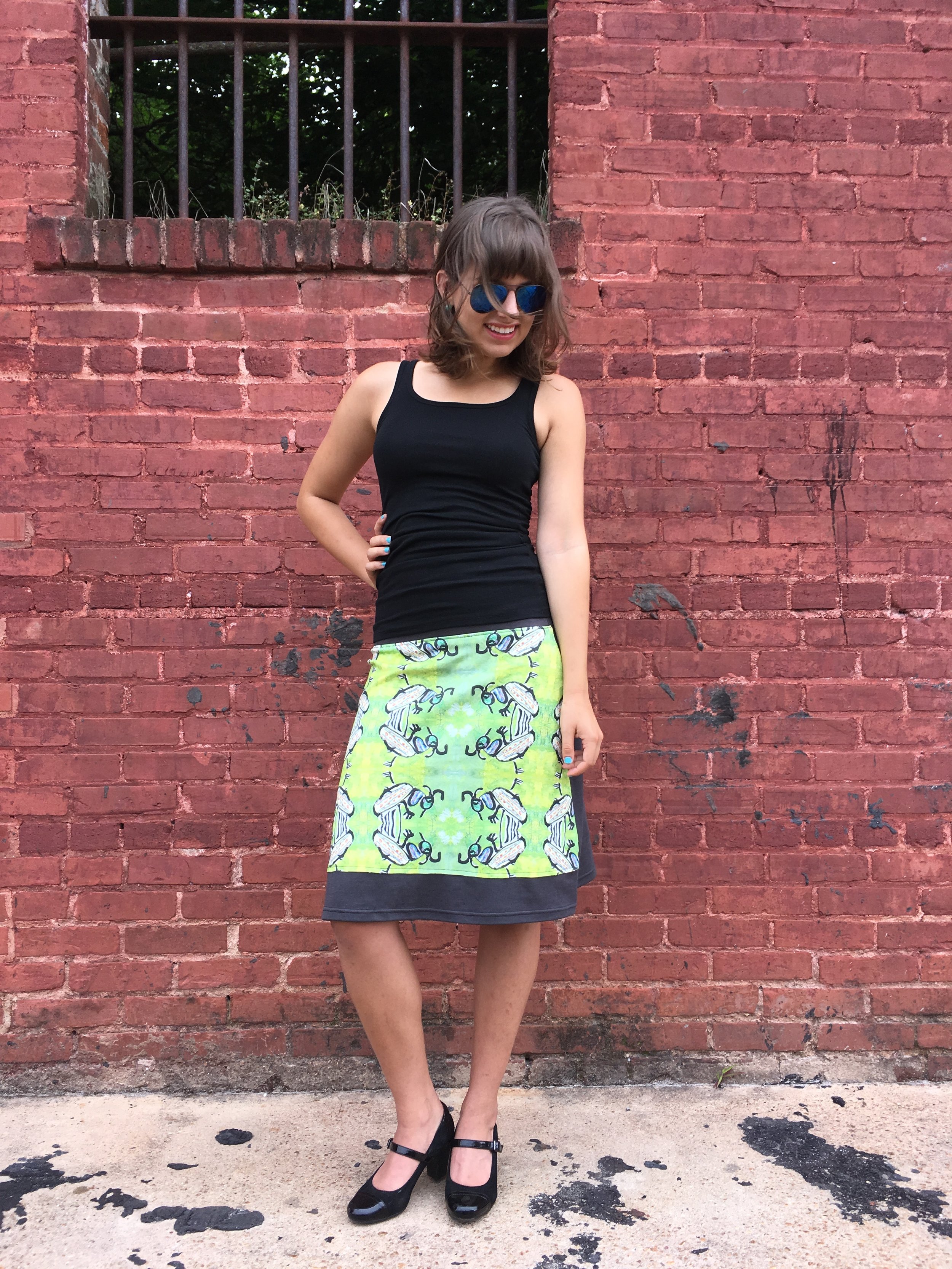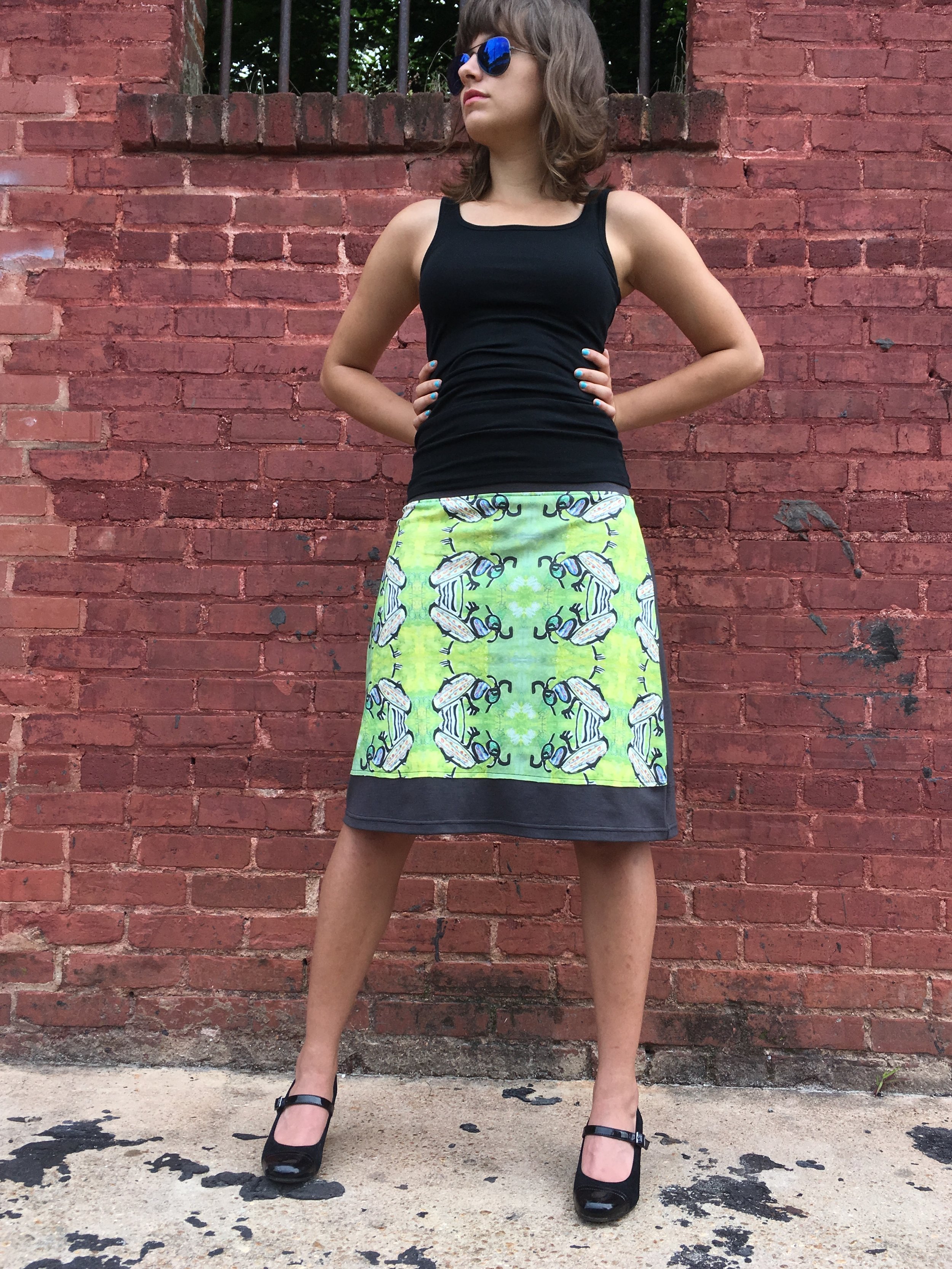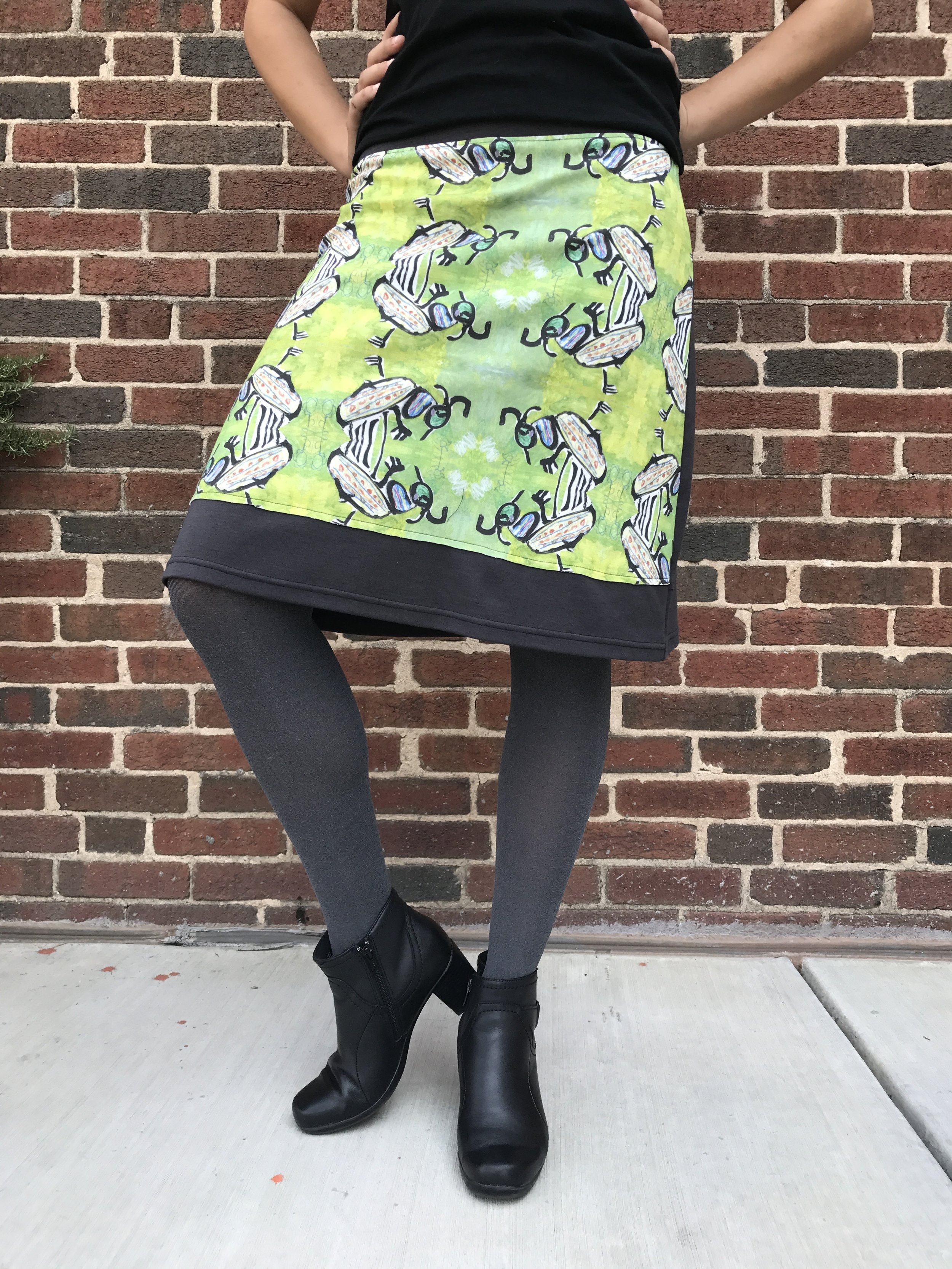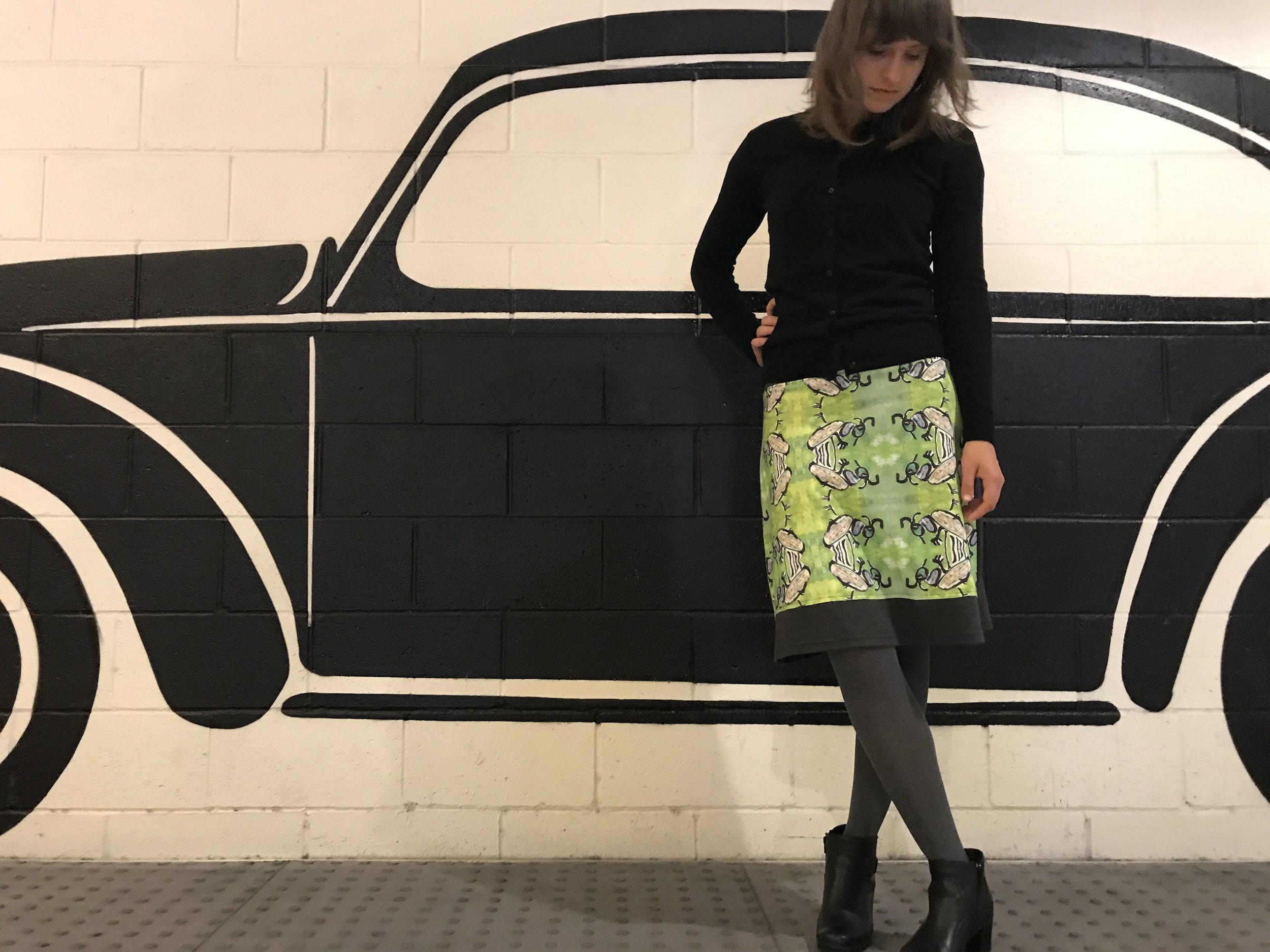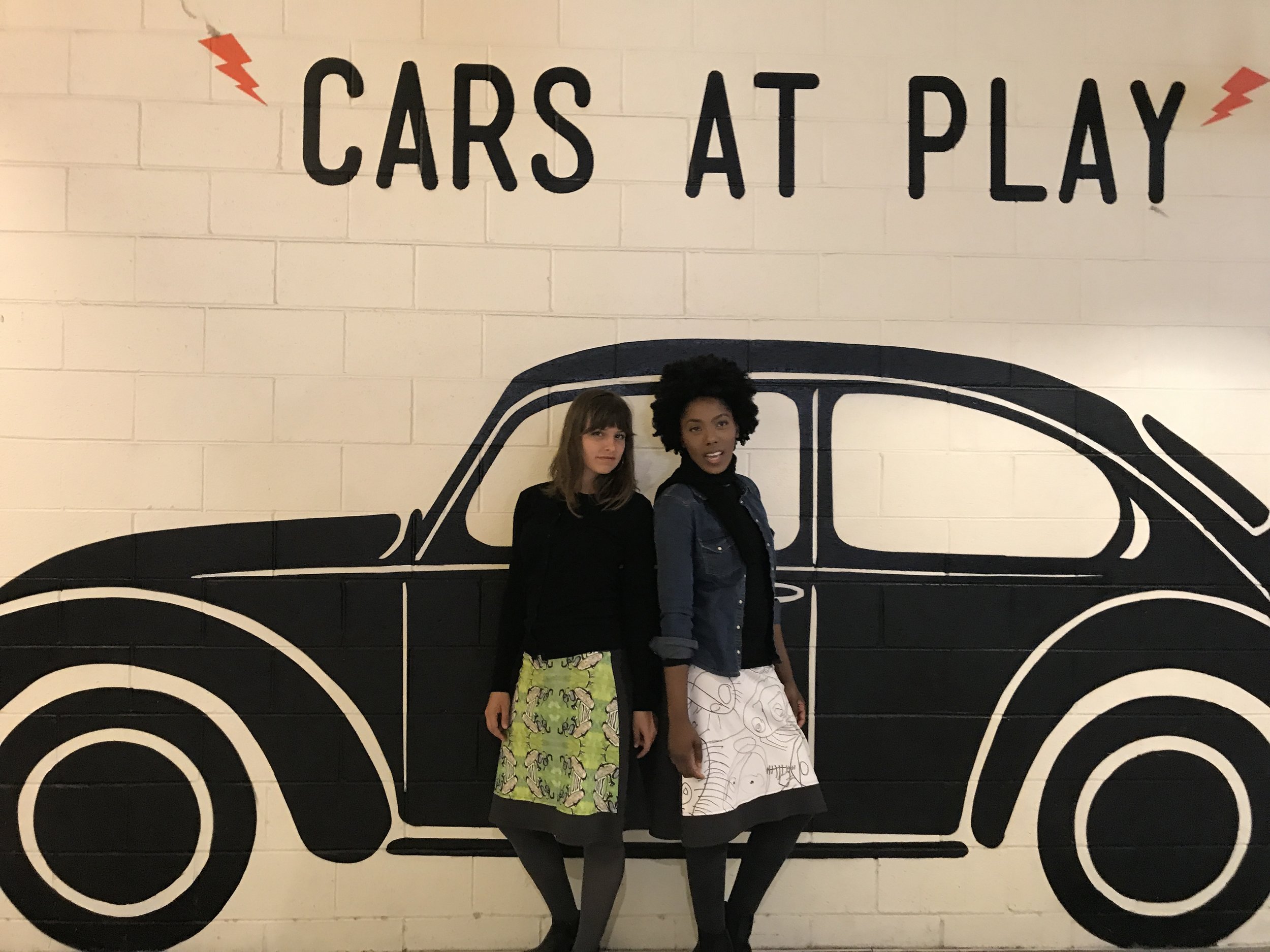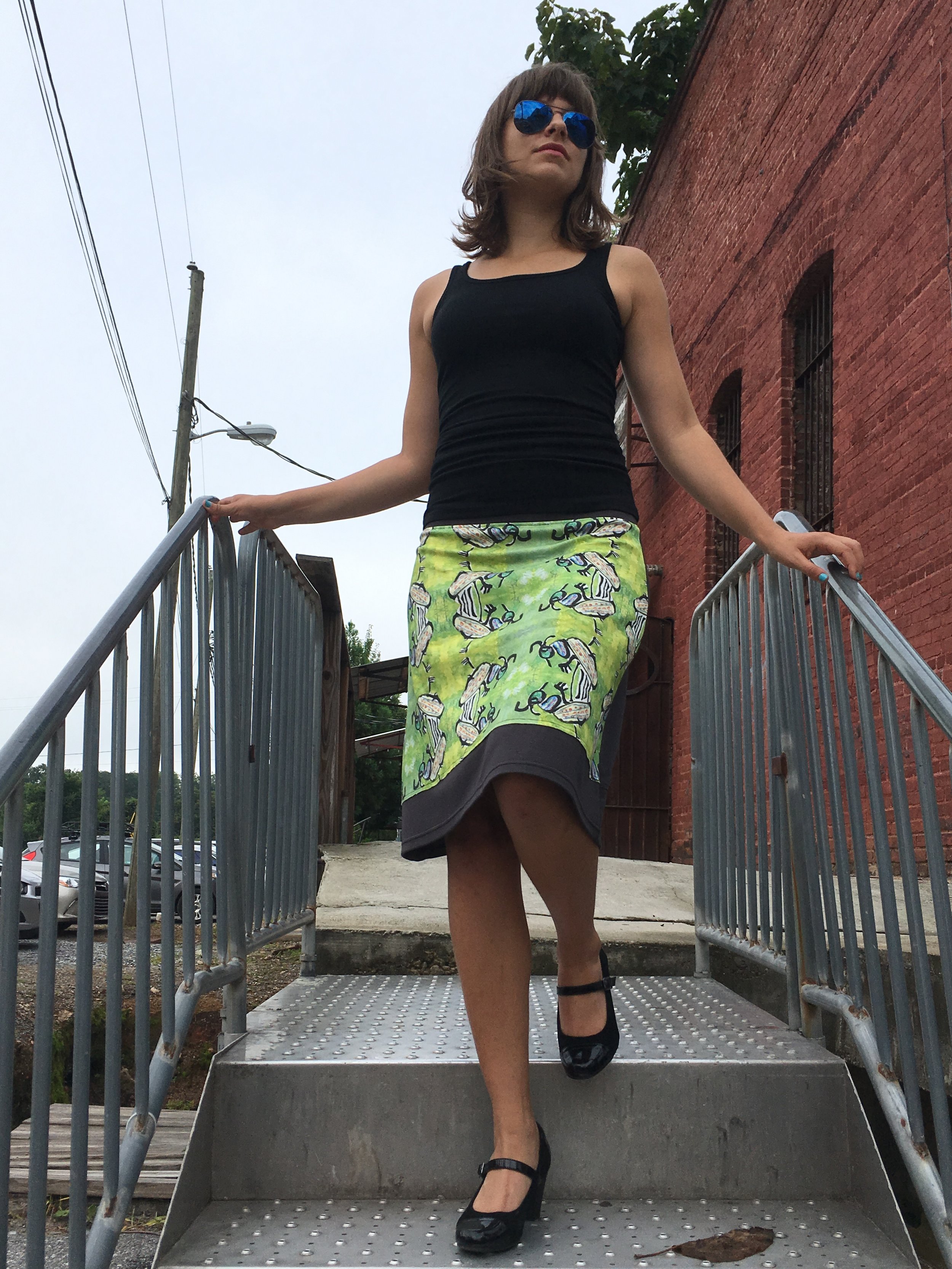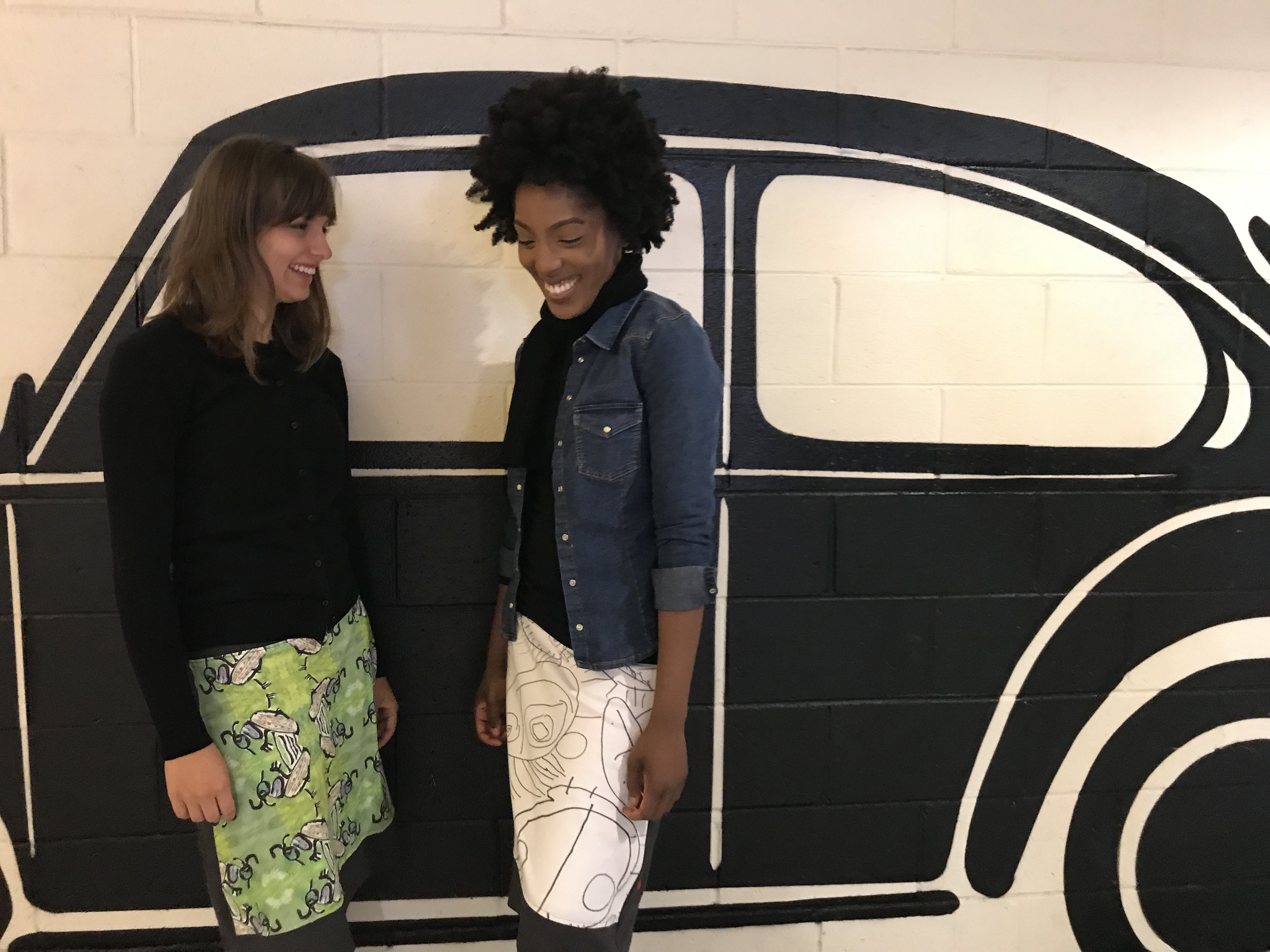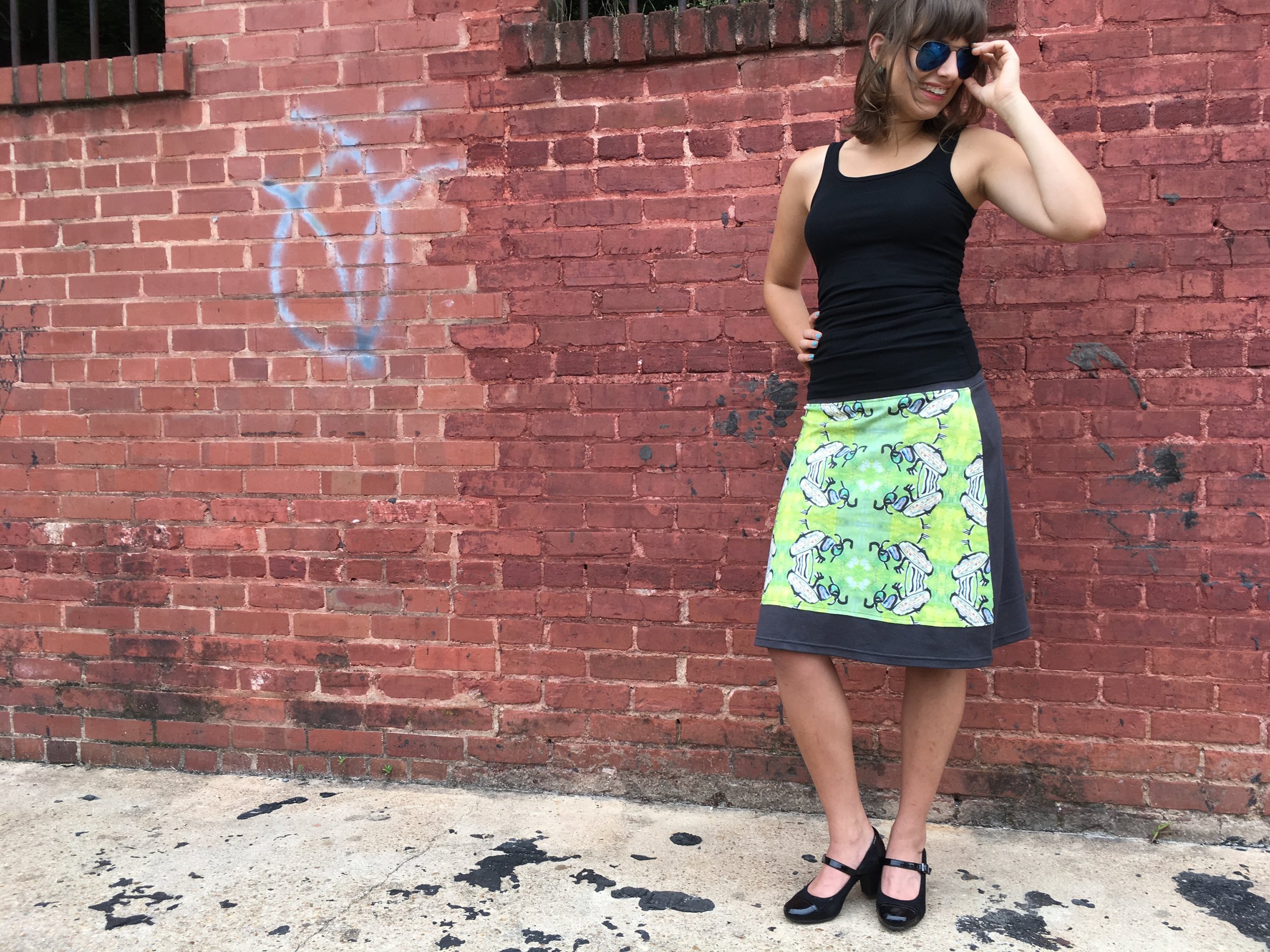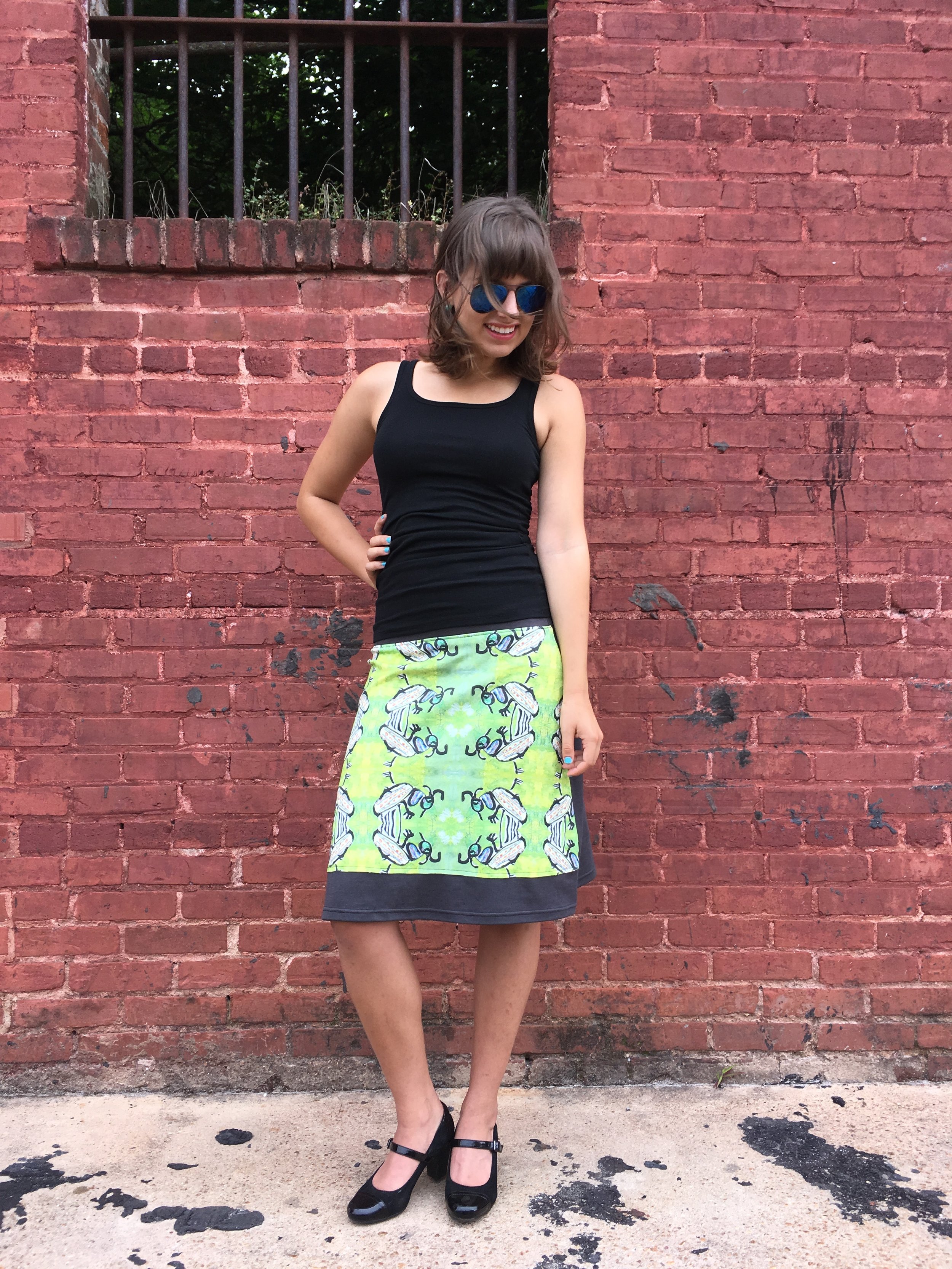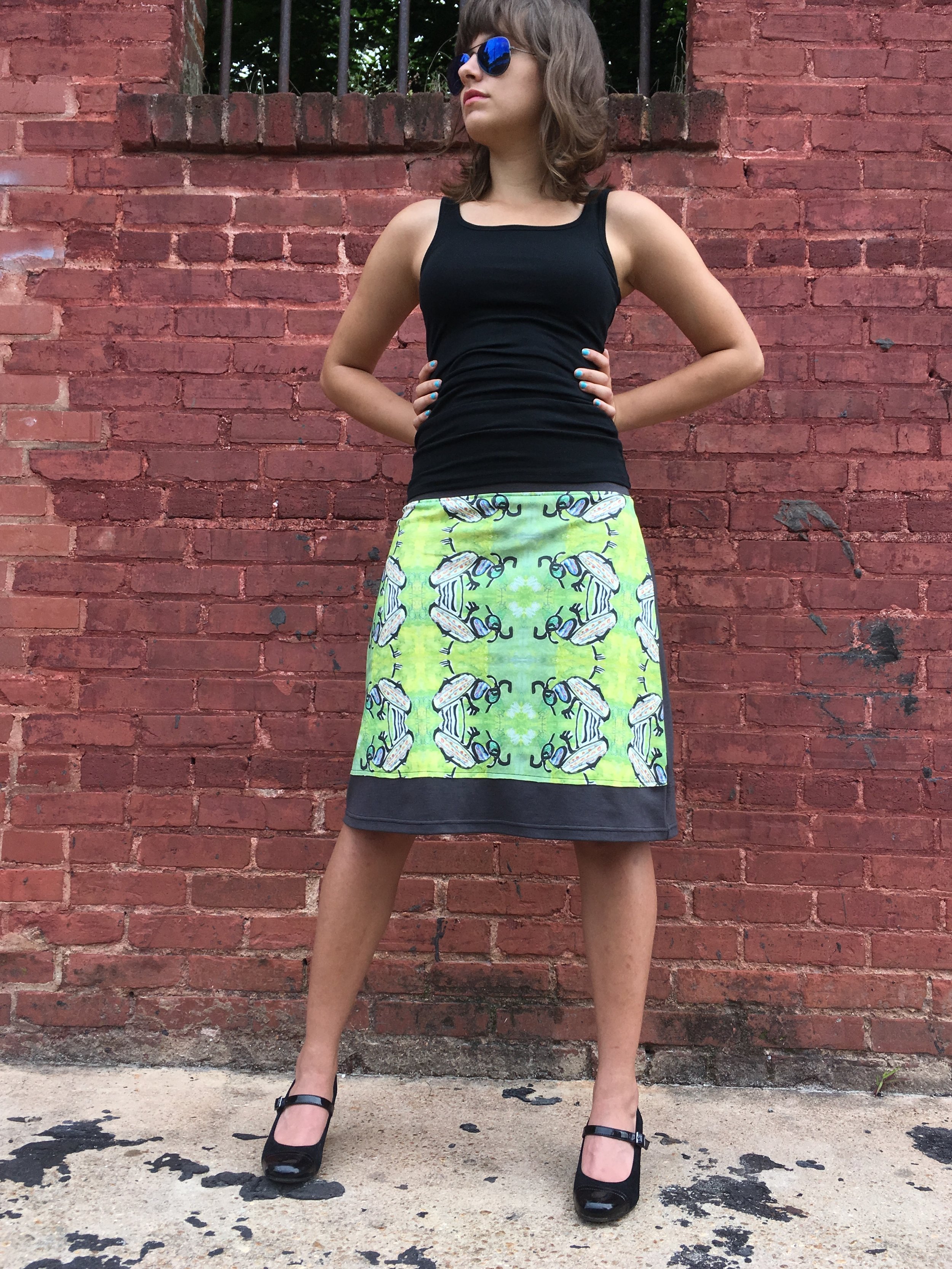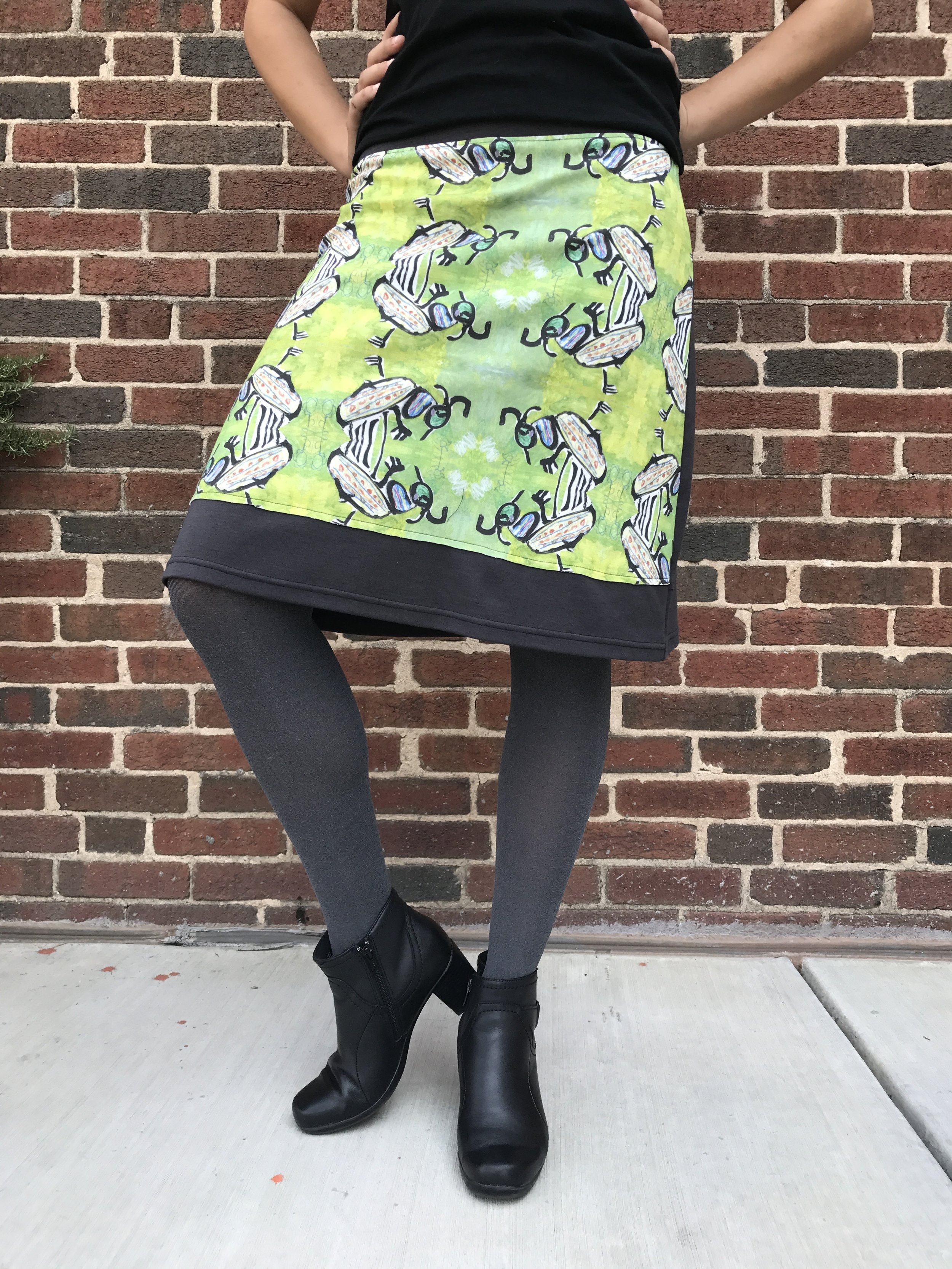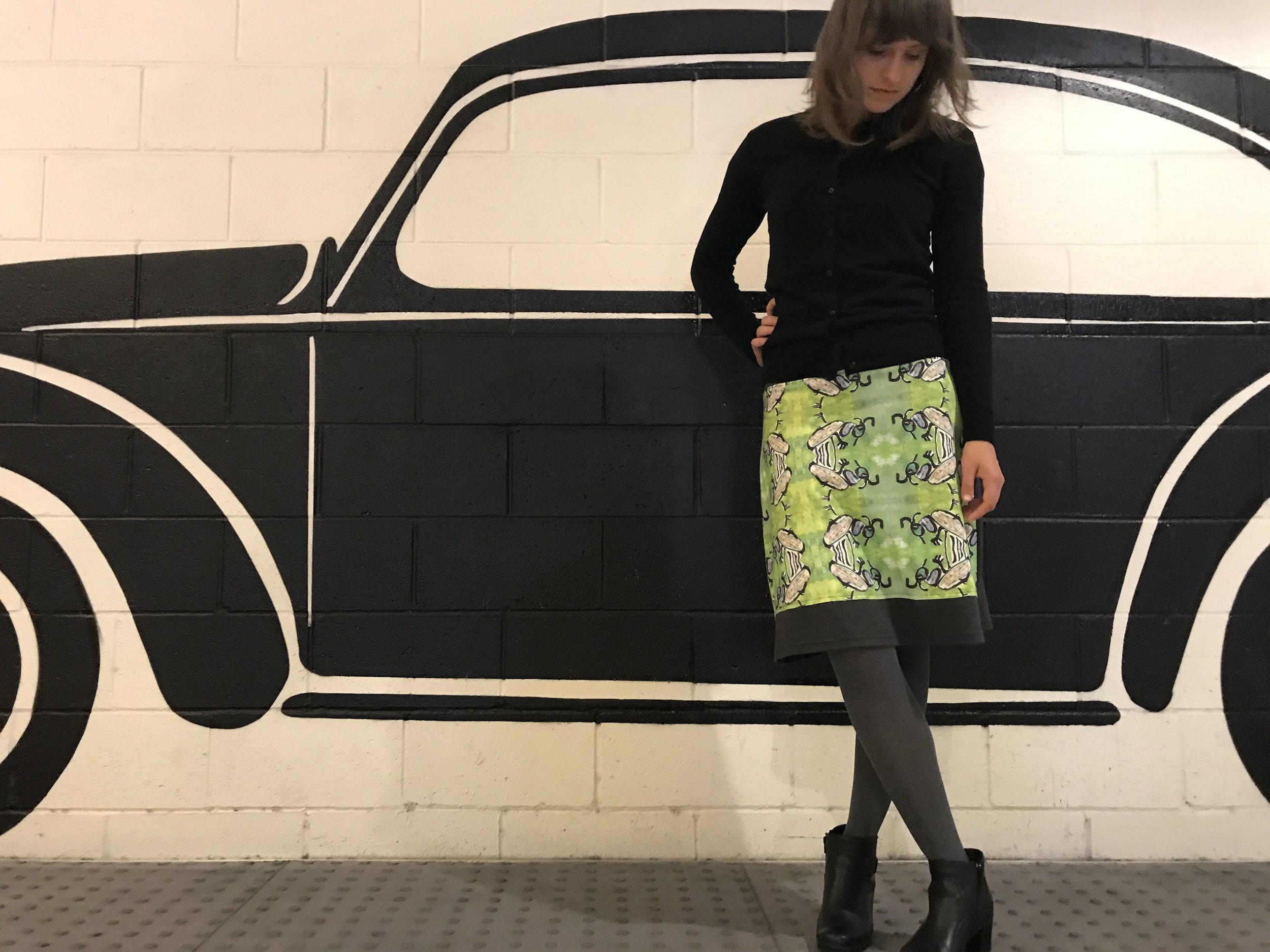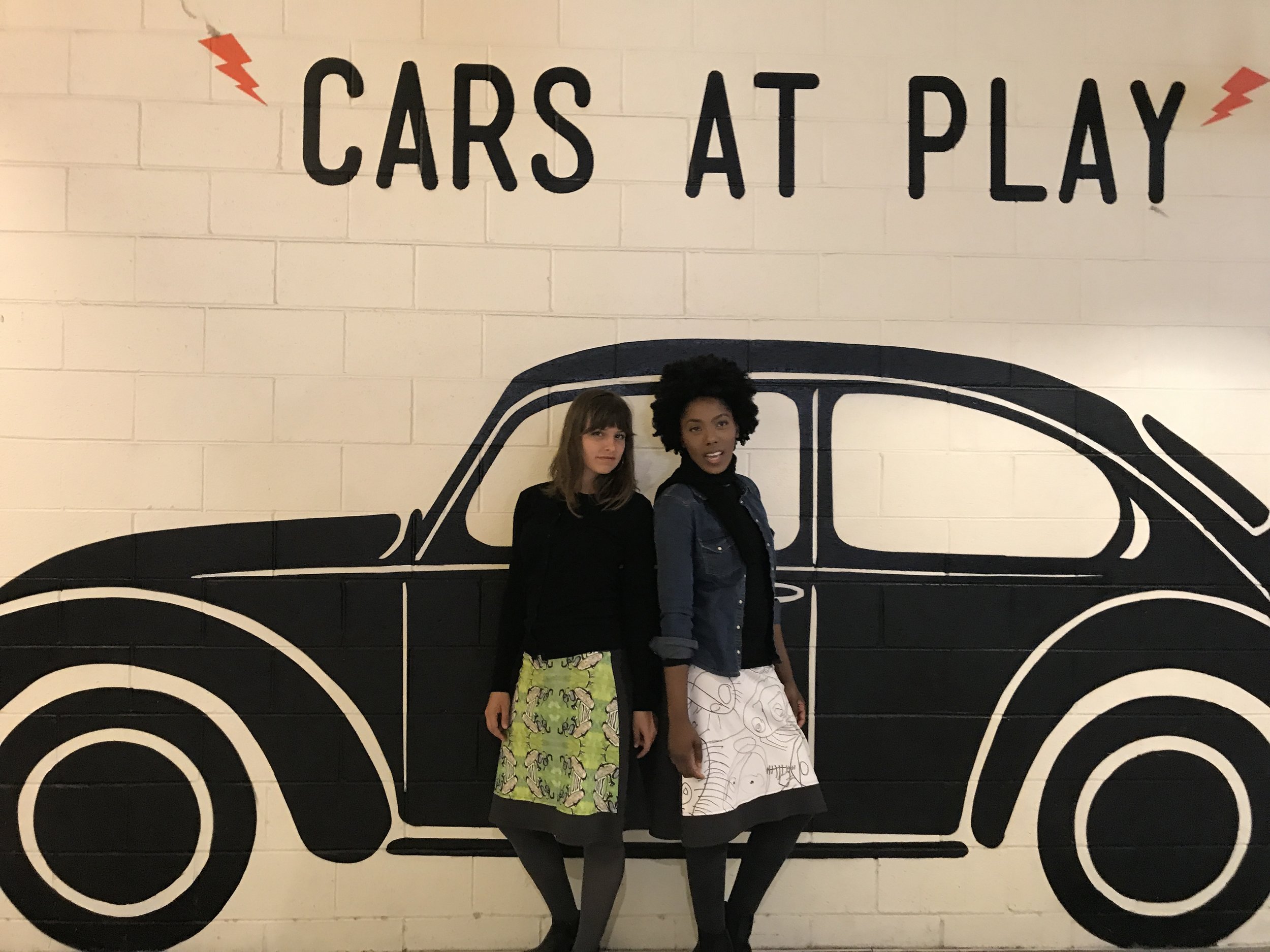 Snapping Skirt
Hippocampus skirts are handmade in Athens, GA. Custom fabrics are decorated with original artwork by local children and artists. Each skirt makes one-of-a-kind part of your wardrobe. To support those whose art you are wearing, we give 10% of sales back to the artist, young or old.
Snapping skirt is snapping fun! Art done by George as a kindergarten project. This skirt is available with black or gray as the solid parts. Bright green colors go very well with black or even red. Hand-made stretchy comfort of tis skirt will make you feel relaxed whether you are traveling, sitting in the traffic, working or having a pint on Friday night.
This waist band hides any extras and skirt can be worn on the hips or in the waist, your call.

The front of the skirt is custom designed and printed in the south on 100% organic knit. Each piece is a unique original. No design is like another.
Model is wearing a small. She stands 5'6" tall.
If they ask, and they will, drawings are by George when he was 4.