United Voyage Skirt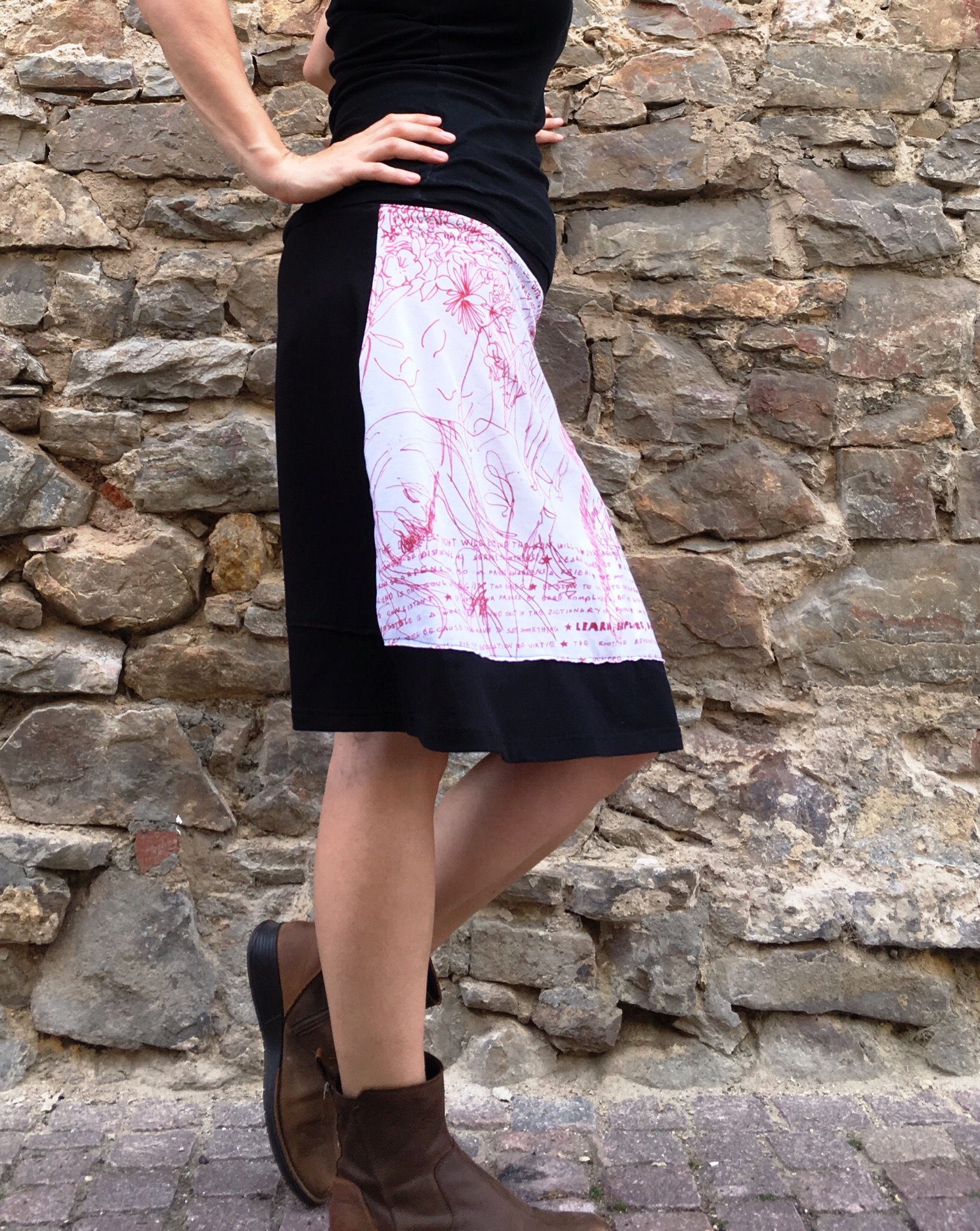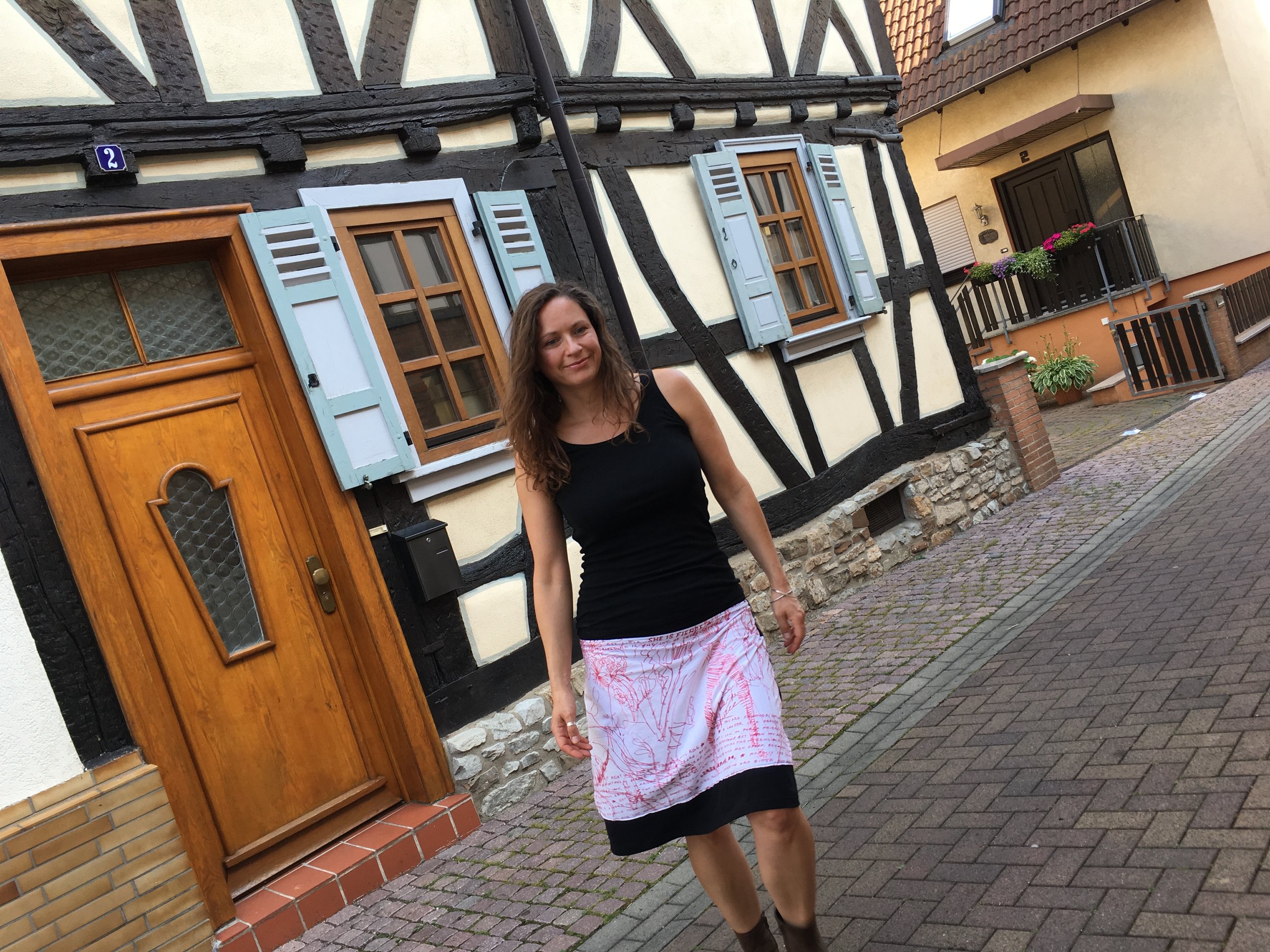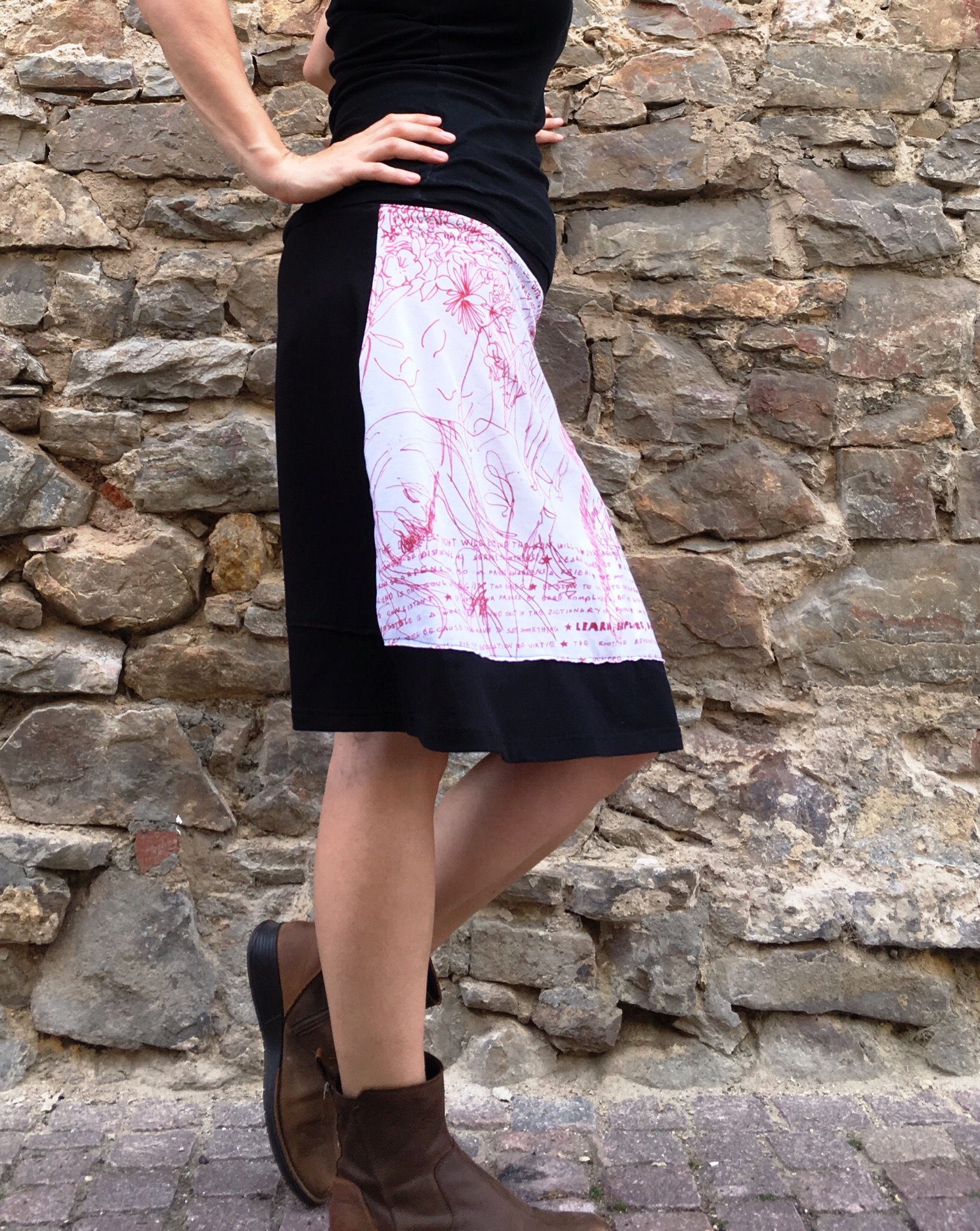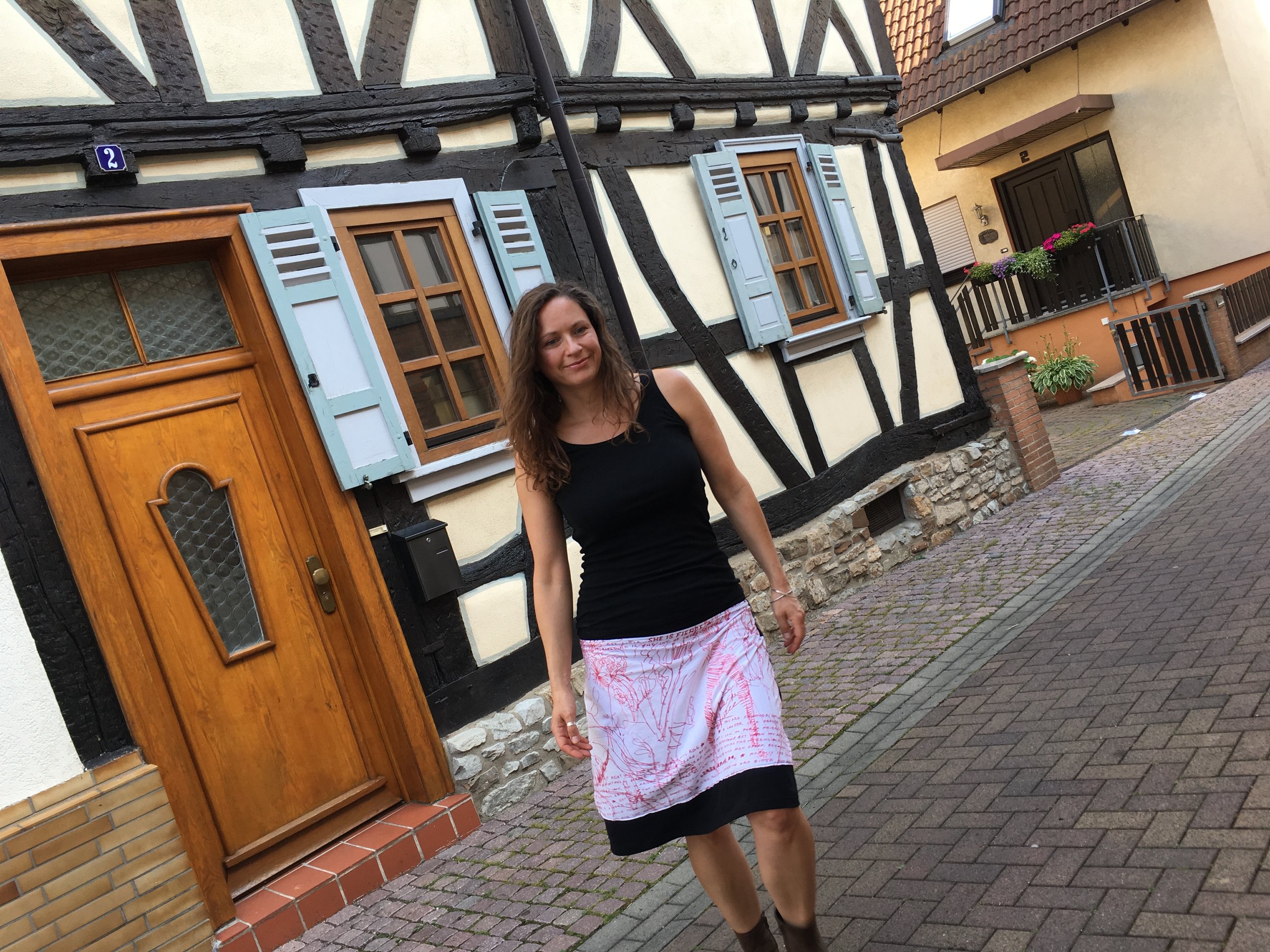 United Voyage Skirt
Hippocampus skirts are handmade in Athens, GA. Custom fabrics are decorated with original artwork by local children and artists. Each skirt makes one-of-a-kind part of your wardrobe. To support those whose art you are wearing, we give 10% of sales back to the artist, young or old.
Powerful! That's how you will feel wearing this skirt. Inspired by the courage of those, who find the strength to say goodbye to an abusive relationship, this design was created to reflects how we feel about it. You can wear this skirt with pride. At a first glance, just very cool drawings of women with some text around but when you take a closer look, you can get inspired.
Hand-made from super stretchy materials, this skirt will give you the comfort you need to kick some butts. No muffin-top while doing it.
Multi-color or solid, any simple top will look great with this skirt. Boots are a good choice if you want to look extra tough but any will compliment it well. Dress it up or down as you need to.
Design by our own brilliant Jim Balke.
Read about Jim in the "about" section.